The Harraseeket Inn in Freeport is such a delightful place to stay. Located not too far north of Portland, Maine it's a great home base for either a few days of a summer road trip or if you're doing Maine in winter. Whether you're staying in the primary part of the inn or you get to enjoy the LL Bean Guesthouse, you'll love it here.
Freeport's only luxury full-service inn, the Harraseeket Inn is centrally located in the charming coastal town and close to all the shopping and outdoor adventures you could want! Opened in 1984, the Inn has been a fixture here in Freeport and offers guests the New England charm that you'd hope for.
Mainers say funny things about Freeport, because it's where the tourists go so they can visit the LL Bean store complex and visit the outlet shops, but there's more to it. We've got tips for staying at the Harraseeket Inn, things to do around Freeport and lots of suggestions for day trips in Maine. If you have any questions or want to share your own experience, please leave a comment or send us a note!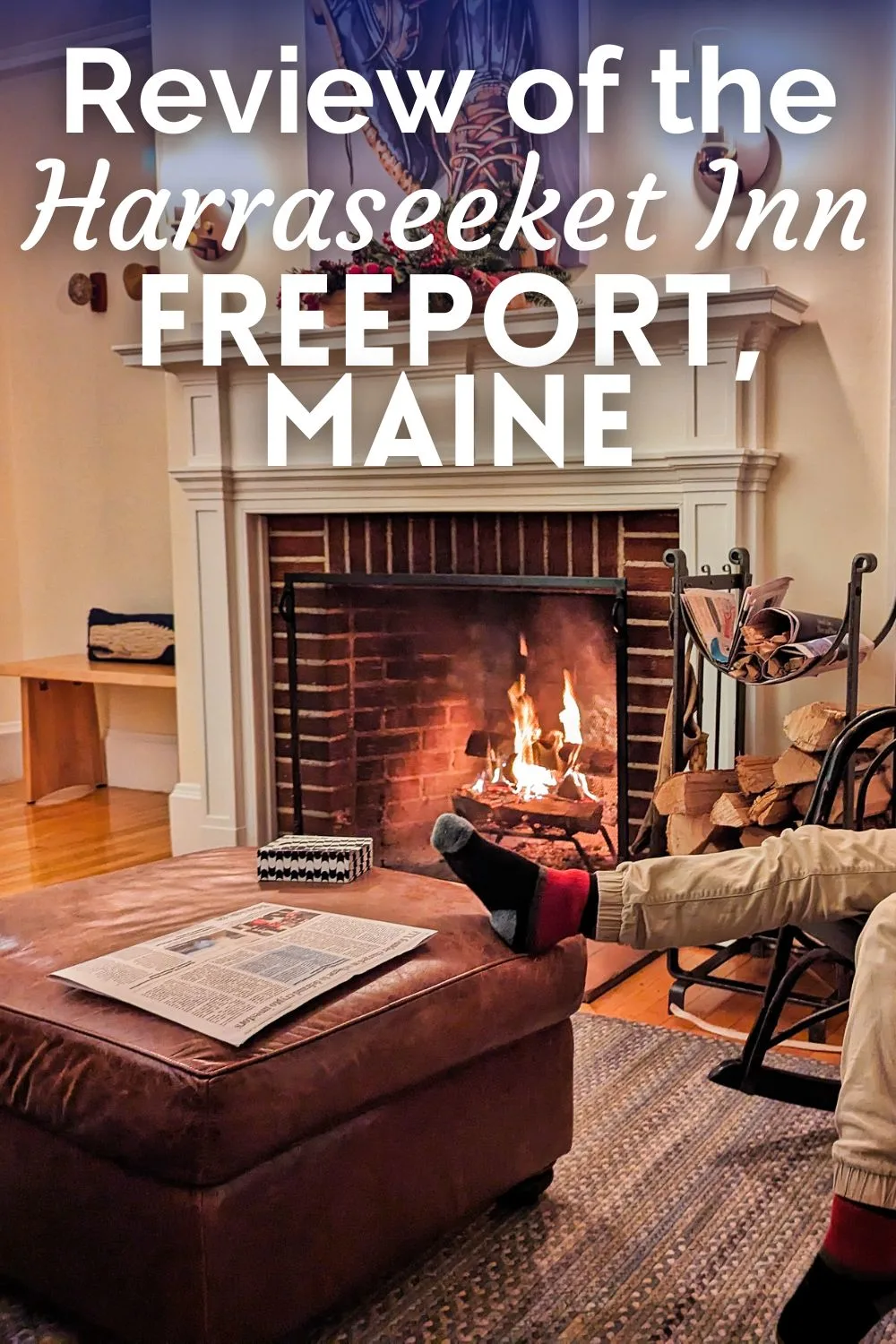 Accommodations at the Harraseeket Inn
With 93 guest rooms and suites, this property is on the larger side. There are townhouses and standard or deluxe rooms to choose from each individually decorated with traditional New England décor. Staying at the Harraseeket Inn can be as mellow and luxurious as your style warrants. There is even a private 3 bedroom 2 bath cottage furnished by LL Bean home store nearby (see below). All rooms are equipped with modern amenities, such as flat-screen TVs, free Wi-Fi, and cozy bedding.
I think what makes the Harraseeket Inn such a great place to stay in Freeport is the vibe. We're very busy, on-the-go travelers, and despite how much time we spend in Maine, we're still really busy sightseeing and spending time with friends. At the end of each day, the quiet and warmth of the Harraseeket Inn is really nice. It feels like our own home, or like a really big bed and breakfast, where we can just relax, either in our room or the public space.
Already know you want to stay at the Harraseeket Inn? Book it here!
Staying at the LL Bean Guesthouse at the Harraseeket
Have a larger group or traveling with the whole fam? For a unique accommodation option, there is The LL Bean Guesthouse at the Harraseeket Inn which combines the classic New England charm of the inn with the rugged outdoor spirit of LL Bean. This cozy guesthouse is the perfect choice for travelers who want to experience the best of both worlds during their stay in Freeport, Maine.
The LL Bean Guesthouse is right on the main property of the Harraseeket Inn but gives guests a private retreat keeping all the amenities they need to enjoy a comfortable and relaxing stay. Each of the guesthouse's bedrooms has its own private bathroom. The house features a living room, family room, sunroom, dining area, and fully equipped kitchenette.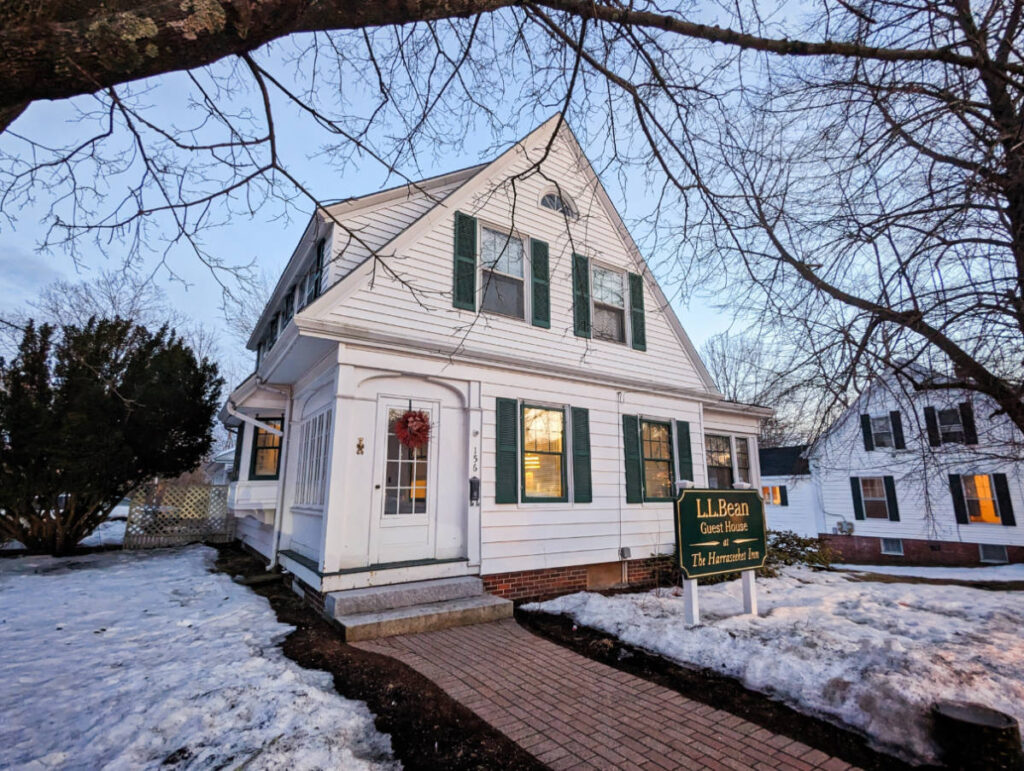 One of the standout features of the LL Bean Guesthouse is its décor, which pays homage to the rich outdoor heritage of LL Bean. The walls are adorned with vintage LL Bean catalogs and photographs, while the furnishings feature classic LL Bean patterns and designs. The guesthouse also features a selection of LL Bean gear, such as backpacks, fishing rods, and snowshoes, which guests are welcome to use during their stay.
Historic, cozy, and inspirational is the overall feel of The LL Bean Guesthouse. We really enjoyed cozying up by the wood-burning fire, having coffee each morning in the sunroom, and whoopee pies and playing games in the dining room. I wish we had the Harraseeket Inn's LL Bean Guesthouse every time we came to Freeport, Maine.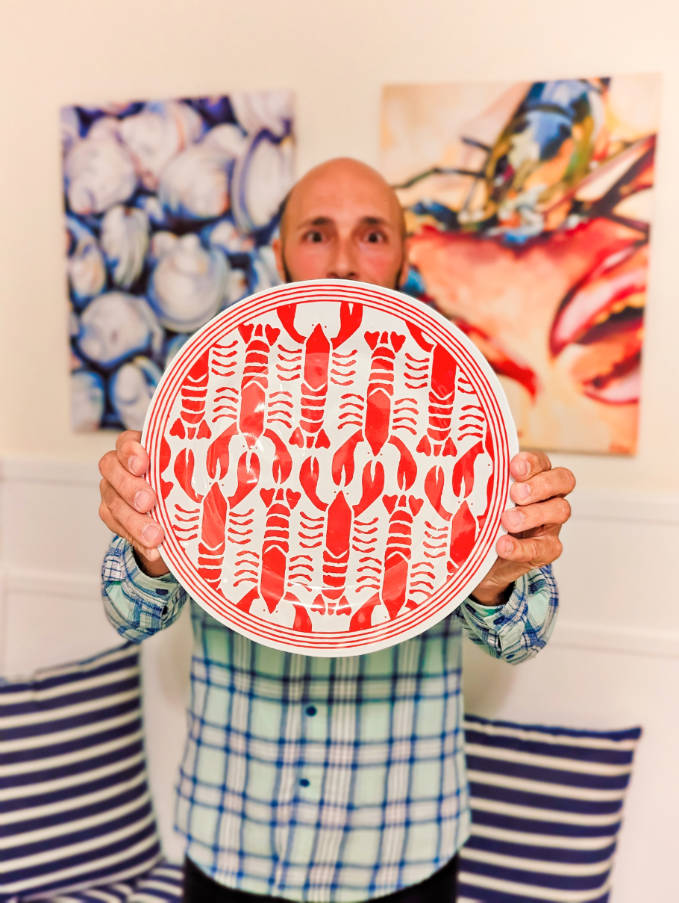 Amenities on Property at the Harraseeket
Even though we're going on and on about traditional New England coziness and stuff, there are also some great amenities at the Harraseeket Inn that are surprising for being such a small property. There is an indoor pool and a fitness center at the hotel, as well as lots of public spaces. The courtyard and gardens are great for summertime relaxing, while the roaring fires in the lobby add to the warmth of winter in Maine.
Guests who are booked into the LL Bean Guesthouse also have access to all of the amenities and services of the Harraseeket Inn, including the fitness center, indoor pool, and complimentary breakfast.
Really, the Harraseeket Inn is an awesome option for travelers looking for a charming and authentically Maine place to stay. Between its prime location, comfortable accommodations, and on-propery dining options, this inn is peak Maine comfort.
Book Your Stay at the Harraseeket Inn Here!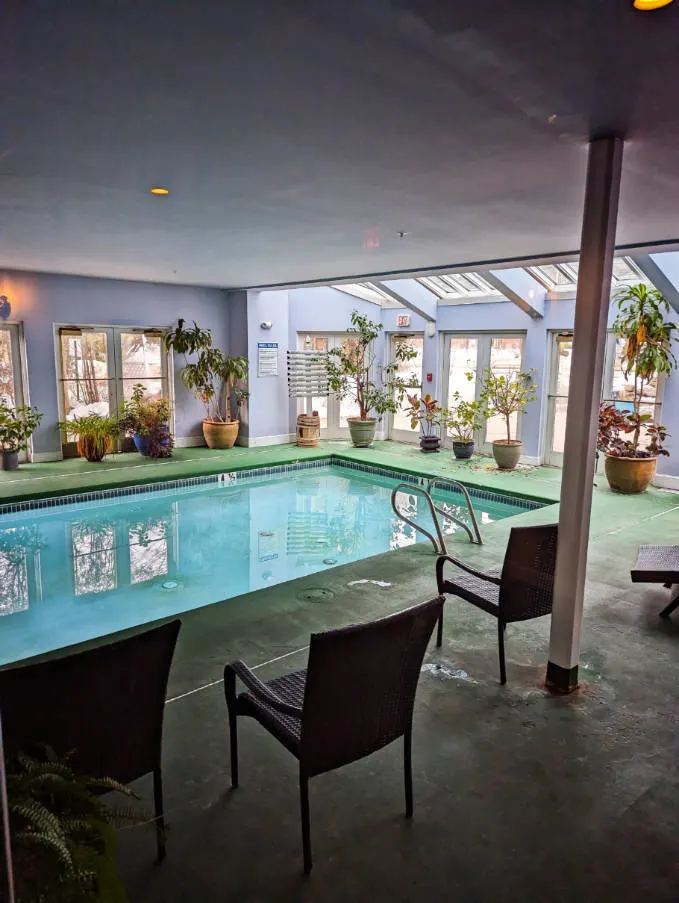 Dining at the Harraseeket Inn
One of the highlights of the Harraseeket Inn is its on-site dining options. The Broad Arrow Tavern restaurant is a community staple here, offering dining in or take-out! Casual and Cozy is the vibe of this award-winning tavern, which showcases an open kitchen so you can watch the masters create your delicious meal.
Breakfast is served in the Maine Harvest Dining Room each morning. This is included if you're staying at the Harraseeket Inn. If you're not staying you can wander in and if availability allows, you can enjoy the really great breakfast buffet. PS: even with out specifically asking, allergies and dining restrictions are thought of in advance. Just pay attention to the signage, and if you're concerned, ask a server for help or preparation details.
If you need special accommodations, the Harraseeket Inn has several pet-friendly rooms and ADA-compliant rooms, which are equipped with features such as grab bars and roll-in showers to ensure that guests with disabilities can enjoy a comfortable and safe stay. We always recommend confirming these specific booking requests as soon as you make your reservation.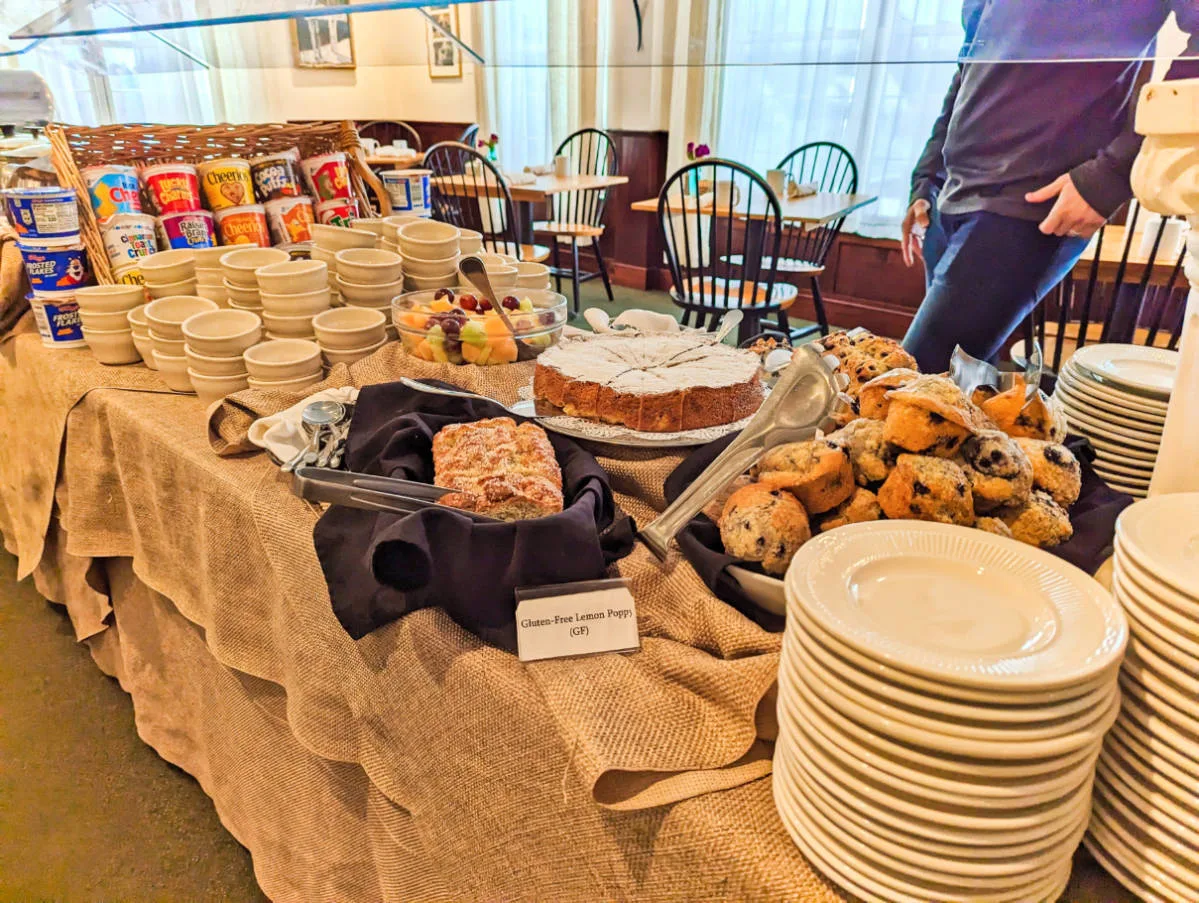 Where is the Harraseeket Inn?
If you have ever heard the words "location, location, location", then the Harraseeket Inn has it! Leave the car in the parking lot and head out on foot to the shopping district, with many boutiques, galleries, and restaurants. Freeport is also home to the LL Bean Flagship Store, just two blocks away. An absolute gem of a find, there is an AMAZING grocery store about five minutes drive from the hotel, the Bow Street Market.
If you do want to get in a bit of drive time, the Inn is just a short drive from some of the Portland area and MidCoast's most popular attractions, including lots of lighthouses, the town of Bath, the Coastal Maine Botanical Gardens and so much more!
Already know you want to stay at the Harraseeket Inn? Book it here!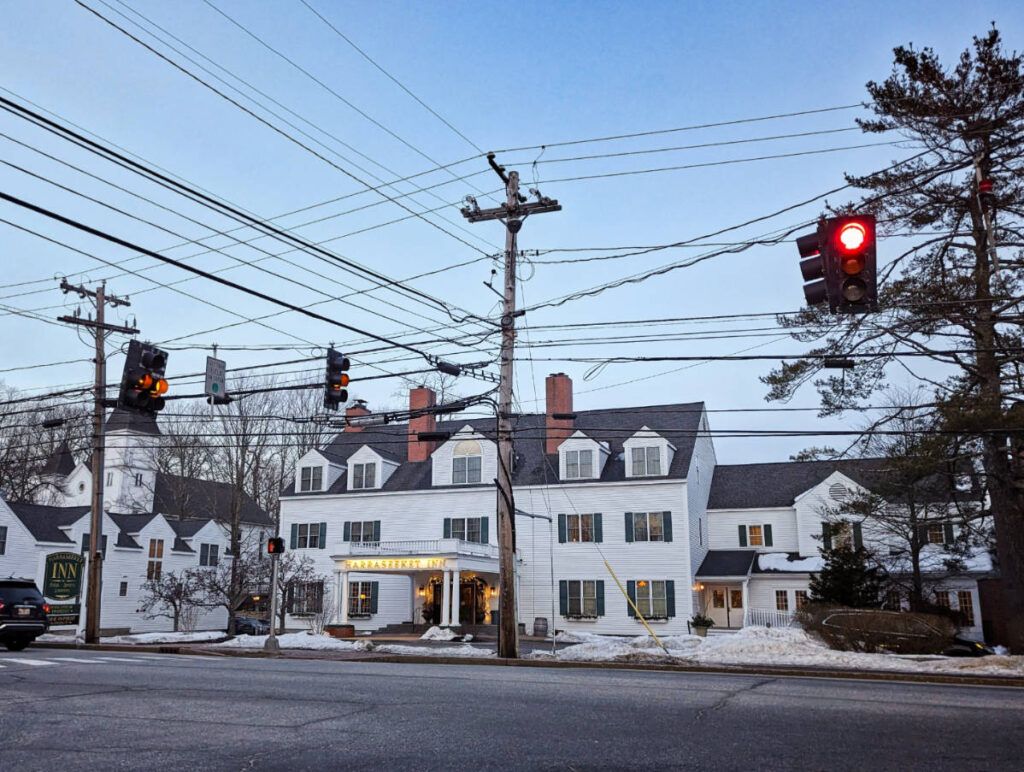 Getting to Freeport, Maine
Freeport, Maine is located between two major cities in Maine, Portland (PWM) and Bangor (BGR), but really it's super close to Portland so is a great option if you just want to fly into PWN and get to your accommodations. Here's how to get to Freeport from each city:
From Portland:
By Car: Freeport is about 20 miles north of Portland on Interstate 295. Take exit 20 to Route 1 and follow signs to Freeport.
By Bus: the Greater Portland Metro Bus operates several buses each day between Portland and Freeport. The trip takes about 45 minutes and tickets can be purchased online or at the bus station.
By Train: Amtrak's Downeaster train service stops in Freeport several times a day. The trip from Portland takes about 20 minutes. You actually can ride the Downeaster all the way from Boston if you want!
From Bangor:
By Car: Freeport is about 100 miles south of Bangor on Interstate 95. Take exit 52 to Route 295 and follow signs to Freeport.
By Bus: Concord Coach Lines operates several buses each day between Bangor and Portland, and then it's the Portland Metro back up to Freeport. The trip takes about 4 hours and tickets can be purchased online or at the bus station. It's easier to rent a car, but it's unlikely you'll be starting your Maine trip in Bangor, so you may not need to worry about any of this.
By Train: Amtrak's Downeaster train service does not go as far north as Bangor, but ends in Brunswick. There's not a train option from the North, unfortunately.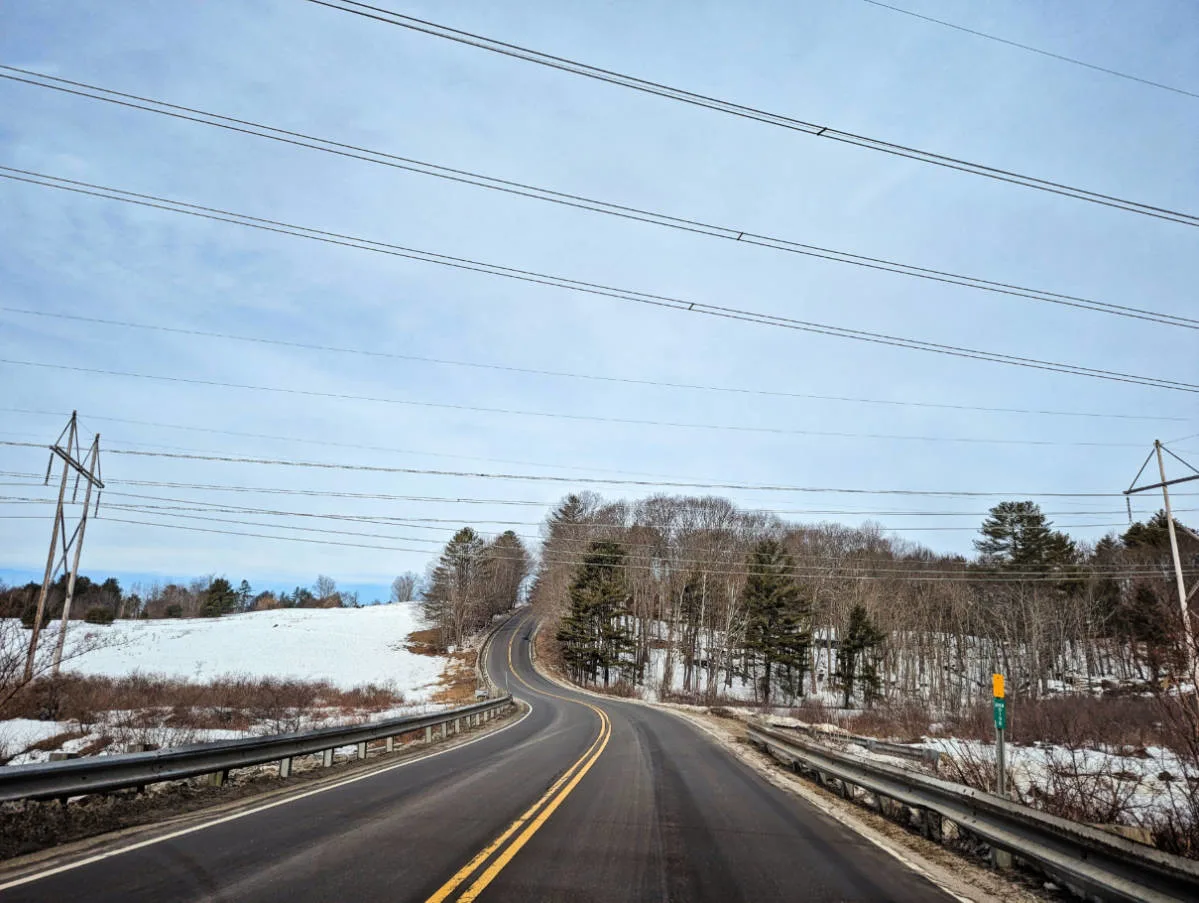 10 Things to do Near the Harraseeket Inn in Freeport, Maine
What is there to do in Freeport, Maine? This delightful coastal town has a wide range of activities and attractions no matter what your interests. Whether you're looking for an outdoor adventure, shopping, or restaurant hopping, there is something for everyone in Freeport. Here are some highly recommended things to do in Freeport, Maine:
Visit the Desert of Maine
This unusual and iconic tourist destination is one of the country's natural wonders. A 40-acre expanse of sand dunes amid a thriving forest formed by glacial activity over 10,000 years ago. Visitors can take a guided tour, go hunting for gemstones, and learn about the history and environment of the area. The desert is fun, educational, beautiful, and great for families, history buffs, and nature lovers!
Explore Wolfe's Neck Woods State Park
Only five miles from Freeport, this 200 acre park is home to various ecosystems, including climax white pine and hemlock forests, a salt marsh estuary, and the rocky shorelines on Casco Bays and the Harraseeket River. This beautiful coastal park offers miles of hiking trails and opportunities for camping, picnicking, and bird-watching.
TIP: historically, this is the area that the rogue Stellar Sea Eagle heads to each winter!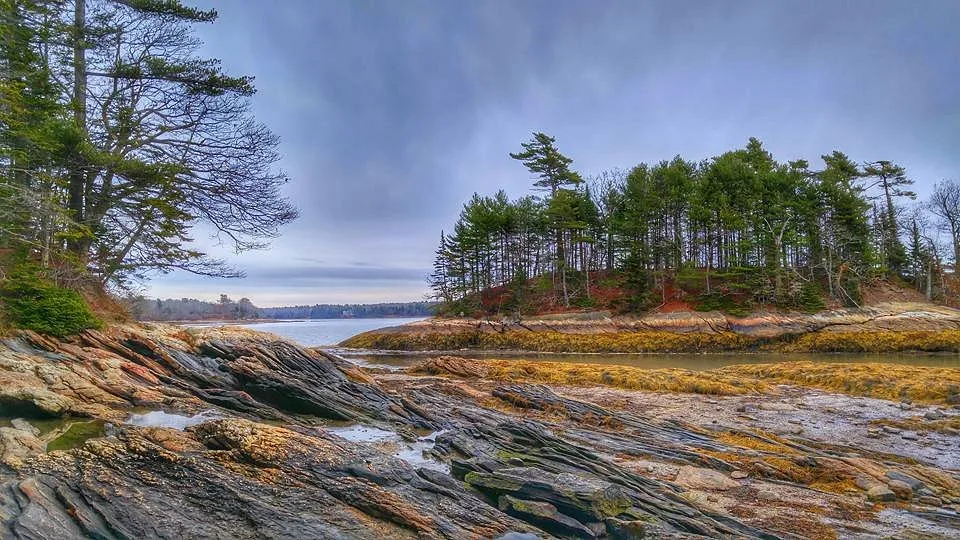 Go Shopping in Freeport
Freeport is known for its array of shopping options, from Maine-style boutiques to outlet stores (they look like cute storefronts, but they're outlets). No matter what you are looking for, there are shops for custom wooden furniture, comic books, gift sets, antiques, and more.
LL Bean Flagship Store
Freeport is famous for being home to one of the most iconic retailers in the US: LL Bean. If you are in the market for a set of duck boots, a kayak, a puffy coat, all the warm socks, and basically any other sort of outdoorsy ware, the LL Bean Flagship store will have exactly what you need. It's just two blocks or so from the Harraseeket Inn, so you can't miss it.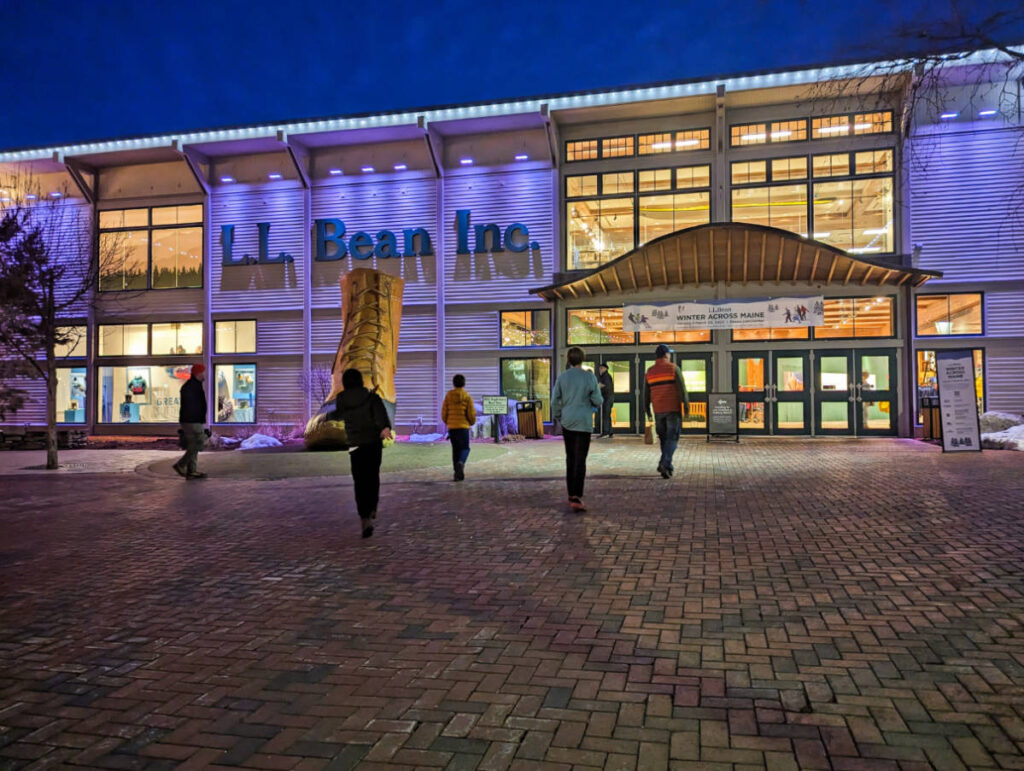 Visit the Maine Maritime Museum
Located in nearby Bath, the Maine Maritime Museum holds exhibits on the state's maritime history with lots of artifacts and photographs. It's a great option for something interesting to do if you're visiting Freeport or Bath in winter. During summer months there are even opportunities to take a boat tour or explore a historic shipyard on the Kennebec River.
Visit the Coastal Maine Botanical Gardens
Located less than an hour away, the Coastal Maine Botanical Gardens are really beautiful and fun to explore. While they are closed most of the winter, from the time they open in spring until they do their Gardens Aglow events in December, it's a great place to spend a few hours. The Thomas Dambo trolls throughout the gardens make it extra cool to visit with kids!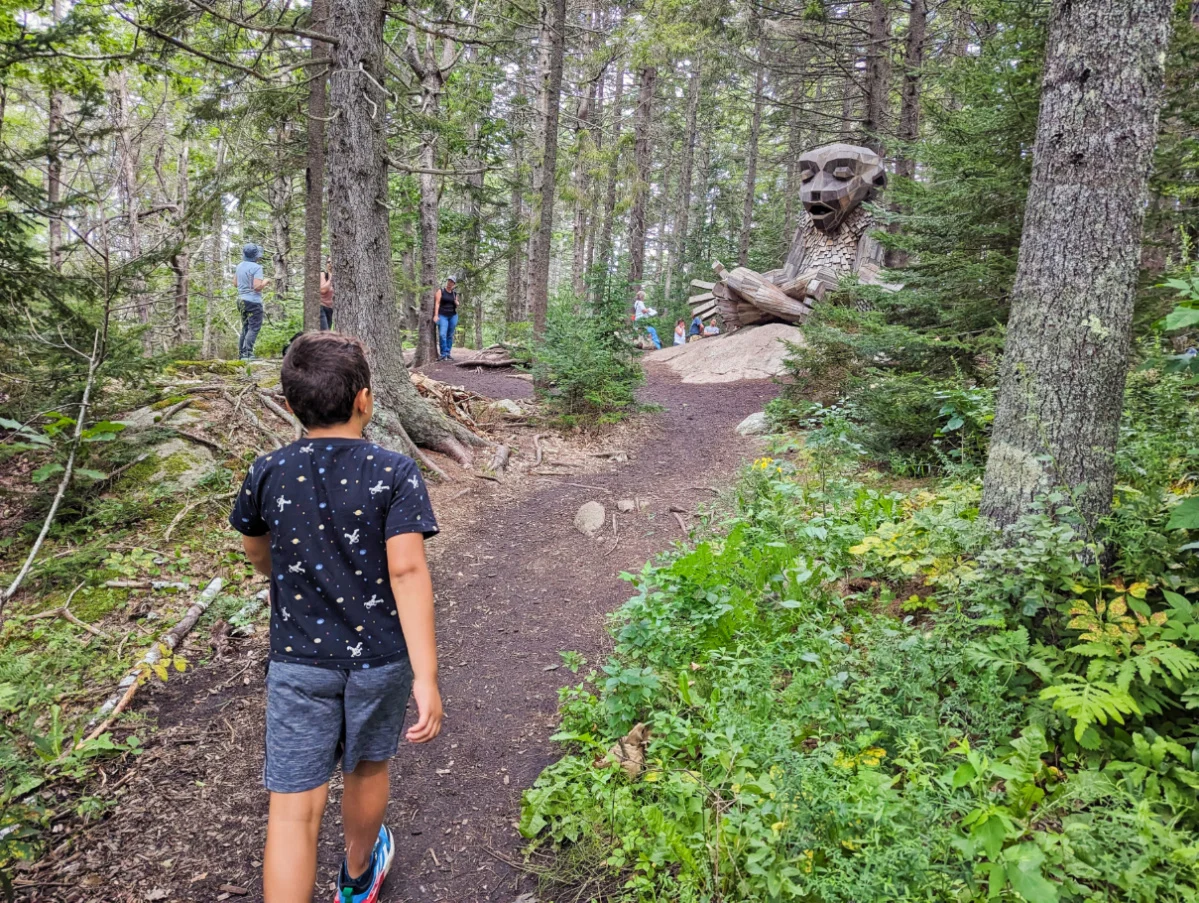 Eat all the Maine Lobster
No visit to Maine is complete without trying some fresh, local lobster. Freeport has several restaurants specializing in this delicious crustacean, such as Harraseeket Lunch and Lobster, Linda Bean's Maine Kitchen, and The Lobster Cooker. If you're staying at the LL Bean Guesthouse at the Harraseeket Inn, you'll have your own kitchen so you can buy fresh lobsters and cook them yourself!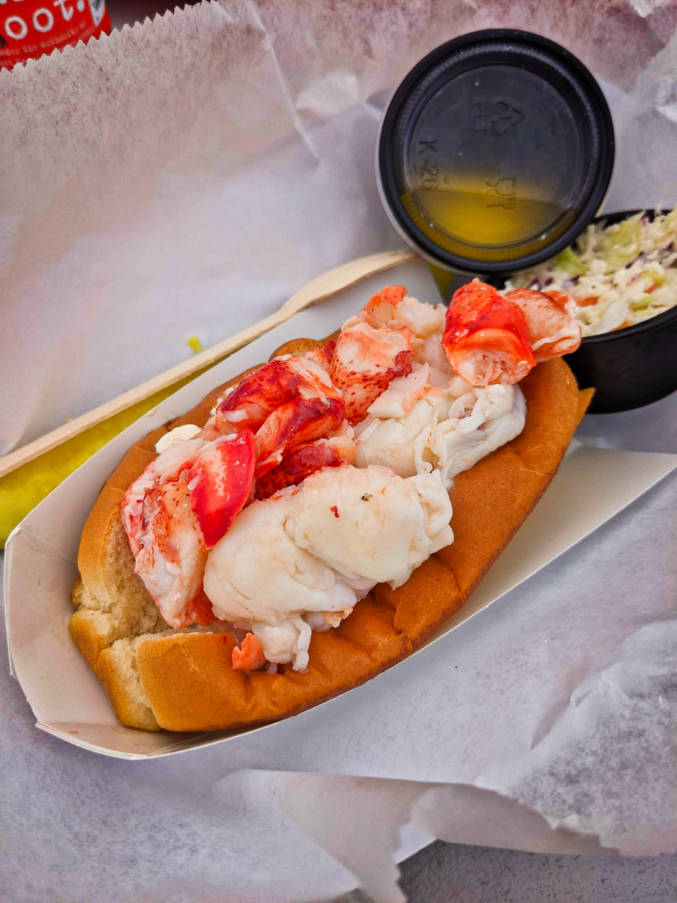 Go Puffin and Whale Watching
Wildlife in Maine is so cool and so much fun to experience! Getting up close and personal with the world's largest mammals (whales) is something you won't likely forget. And have you ever seen puffins in real life? They're the most adorable, colorful birds. You can do a variety of wildlife cruises out of nearby towns if you want to get on the water when you're visiting Maine (this is a summer activity).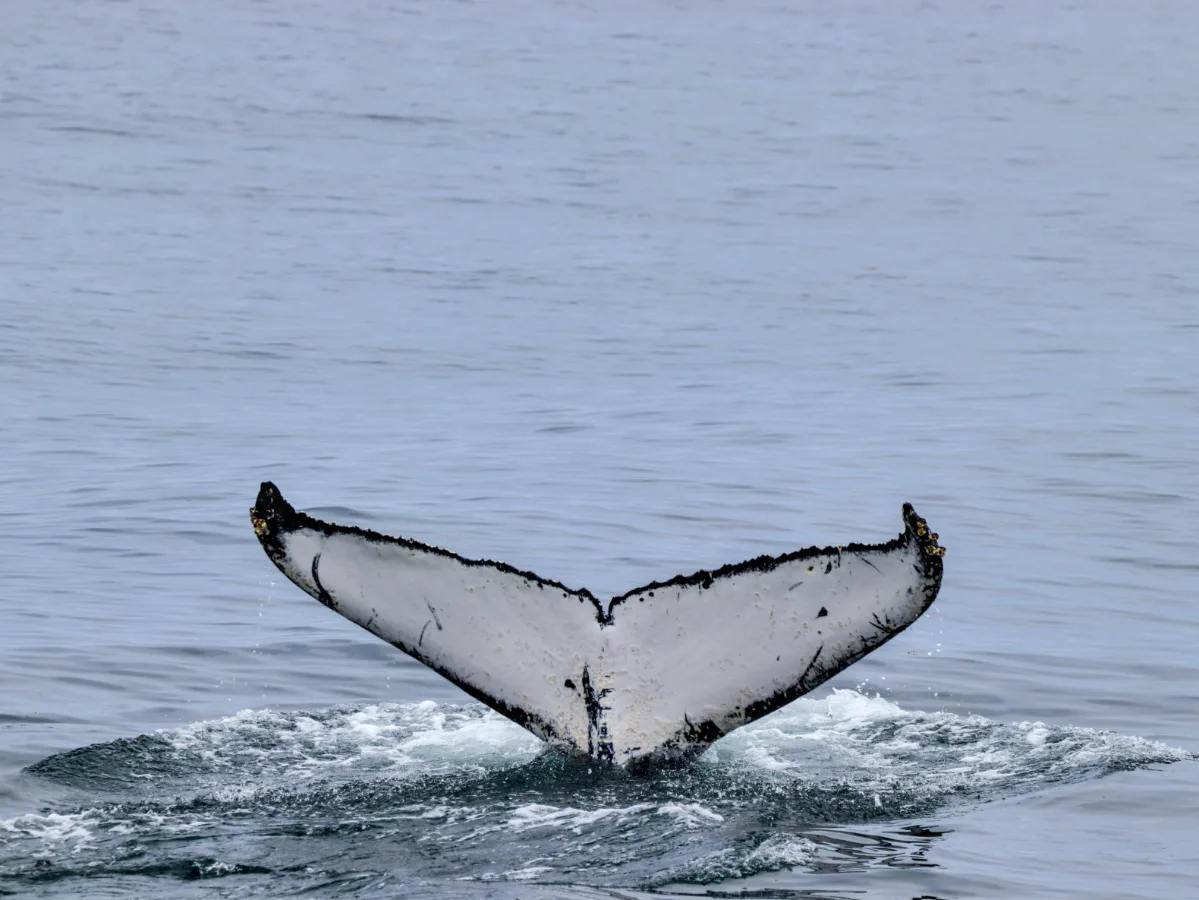 Grab a Whoopie Pie
Maine is famous for its whoopie pies, and the ultimate variety is found at Wicked Whoopies in Freeport. This bakery specializes in this Maine treat and pumps out about 10,000 whoopie pies daily! Red Velvet is our favorite from Wicked Whoopies. Check out our article on whoopie pies in Maine (and we have a recipe)!
Take a Brewery Tour (or just have a local beer)
Maine has lots of great craft breweries, and Freeport is home to a few of them. From the Maine Beer Company to Bath Brewing Company in Bath, just up the road from Freeport, to Star and Stripes Brewing which is Veteran owned, there are a multitude of breweries to visit. Maine beer culture is more chill than PNW or Wisconsin beer culture, so enjoy a low-key visit.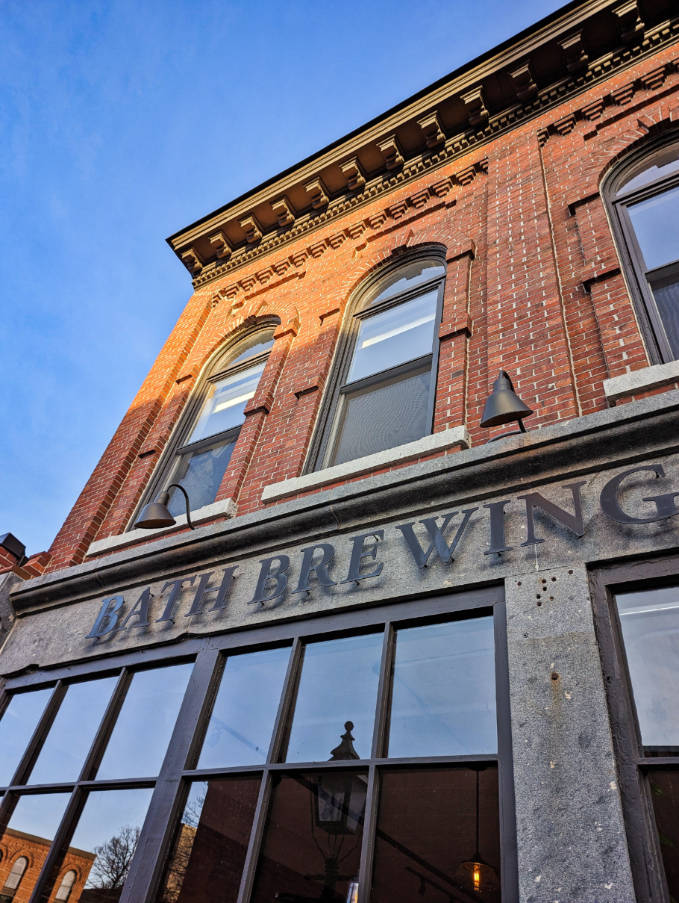 Already know you want to stay at the Harraseeket Inn? Book it here!
If you have any questions about staying at the Harraseeket Inn, visiting Freeport or anything else Maine related, we're always happy to share more. Please leave a comment or send us a note and we'll follow up as best and as quickly as possible!