In this podcast episode we're discussing one of our favorite topics: effectively using mileage and points for affordable and more luxurious travel. That's right! We're chatting about our own personal favorite credit cards for earning travel rewards, as well as tips for accumulating travel points faster. Hint:  brand loyalty and really understanding points programs is key!
As you listen and read, remember WE ARE NOT FINANCIAL ADVISORS and are offering our tips and suggestions based on our own experience and learning through the years. You are the one that's responsible for your own credit history and your financial load. 2TravelDads is not responsible for any outcomes, negative or otherwise, that come from following our tips.
Be sure to check out our full article all about the Best Tips for Using Points for Travel!!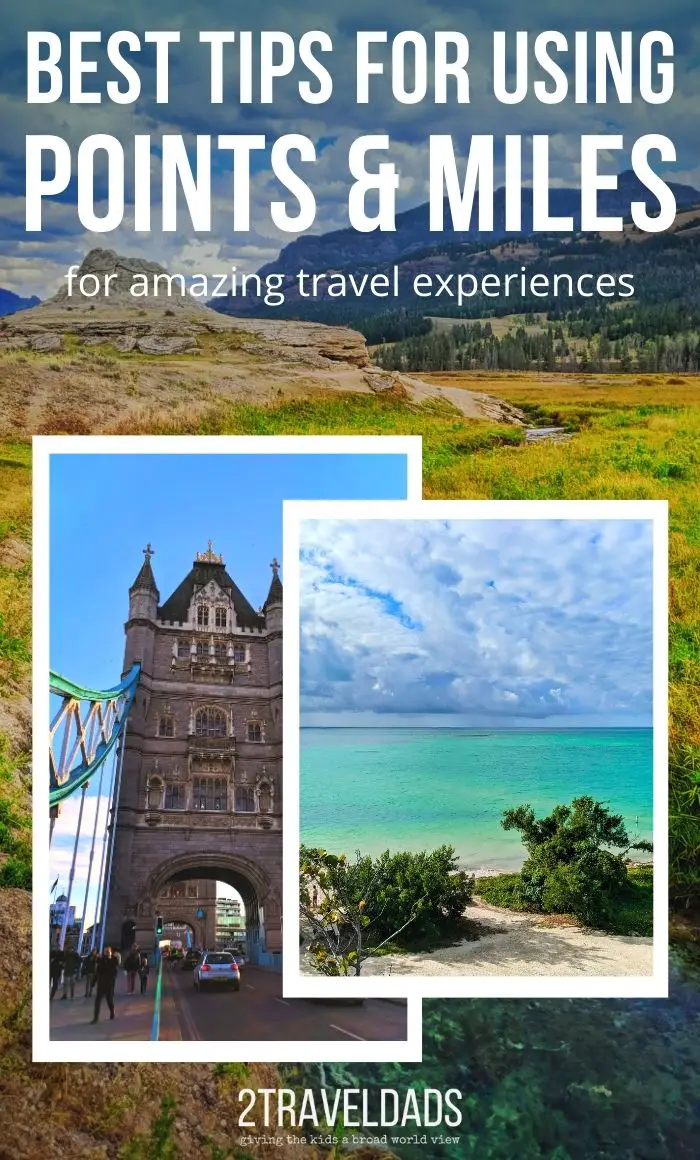 Listen to our Using Travel Points and Miles Podcast Episode
Best Cards, Programs and Perks of Using Miles
In this episode: Using Points for Travel…
1:30 – Credit cards with points – what we actually use
3:00 – Cards that we don't use but got for initial perks
4:15 – best card for brand loyalty:  Alaska Airlines Visa, both personal and business – **Not affiliated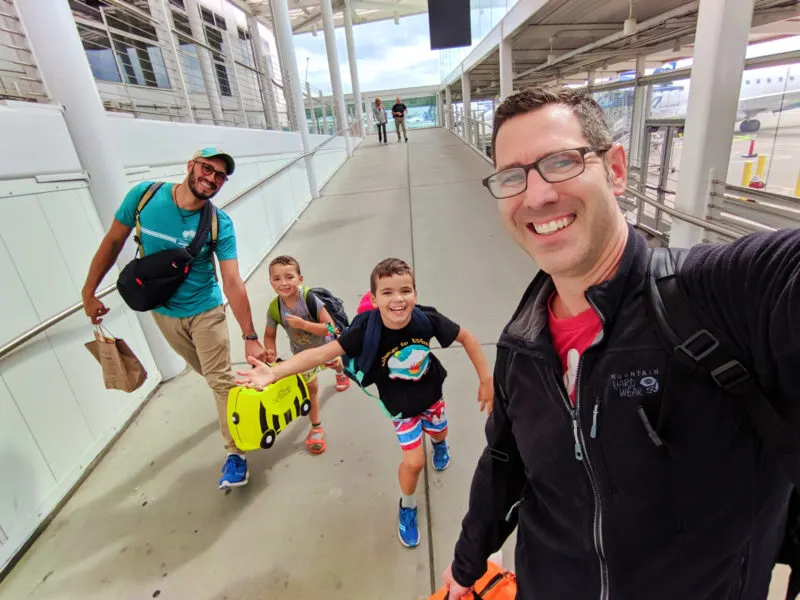 6:00 – understanding the tiers of mileage earning and working towards elite status
7:00 – United Mileage Plus – not our recommendation because it's SO TOUGH to use the miles
7:30 – things to watch for: promotion emails to earn miles during set period w/o flying, elite privileges
9:20 – finding partner services websites to earn miles – Lyft, Rocket Miles… – $5 in Lyft Credit here!
10:20 – hotel branded credit card programs – top choice:  IHG Rewards card – best returns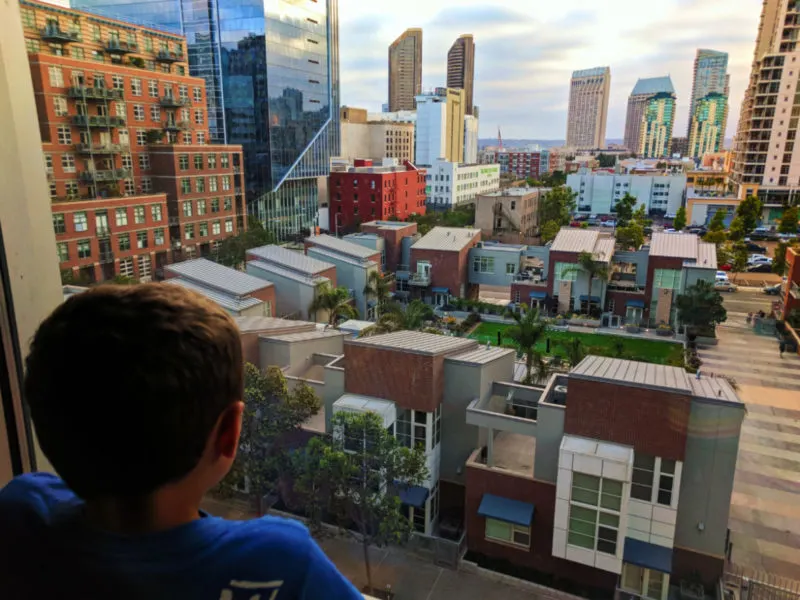 12:10 – non-travel branded cards to look for:  credit union supported cards, can be used for travel or products
14:00 – Amazon Prime Visa – good for it's 5% cashback to be used on Amazon – Try Amazon Prime here!
15:10 – Credit cards that support security benefits – check cards for credit towards Pre-Check, Global Entry, or CLEAR.
Sign up for CLEAR here! – [affiliate]
17:30 – terms to watch for and surprise benefits – spending requirements and deadlines, travel insurance offerings…
18:45 – Ease of Use – being able to ACTUALLY USE miles – Warning, United miles don't go far and have insane fees to be able to actually get tickets… But United does have an interest product catalog.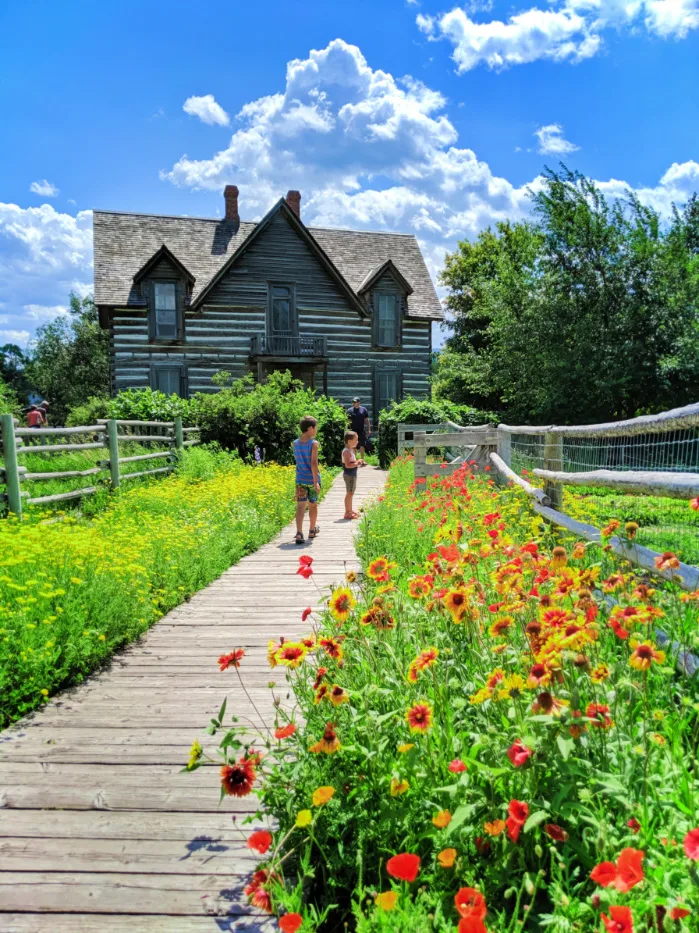 20:30 – Third Party mileage earners – Rocket Miles, Points Hound, Kaligo (temporarily down) – book hotels through a 3rd party to get preferred miles
22:30 – Accruing points/miles for the same brand via different purchases – BRAND LOYALTY IS KEY
23:30 – Final tips to be fiscally responsible AND earn points
No aspect of this podcast episode about points and travel is sponsored. All information within the episode and show notes is subject to change and is based solely on our own experiences.
What do you want to hear about from us on our podcast? Please leave us a comment below or send us a note with your questions and what you'd like to hear. We are excited to share!
If you'd like to visit our specific podcast host page, feel free! There are lots of options to subscribe to the 2TravelDads Podcast.