Part of travel planning is finding suitable accommodations.  We're pretty rough and tumble, so for us this could be a campsite or a cabin in the woods sooner than it'd be a 5 start hotel.  Not all of us are fortunate enough to know somebody with a cabin to borrow or have that second home off the beaten path, so if you're looking for that secluded getaway, there's AirBNB or VRBO (vacation rental by owner).  We've done each of these options, so here's how they work.
AirBNB Cabin, Kooskia, Idaho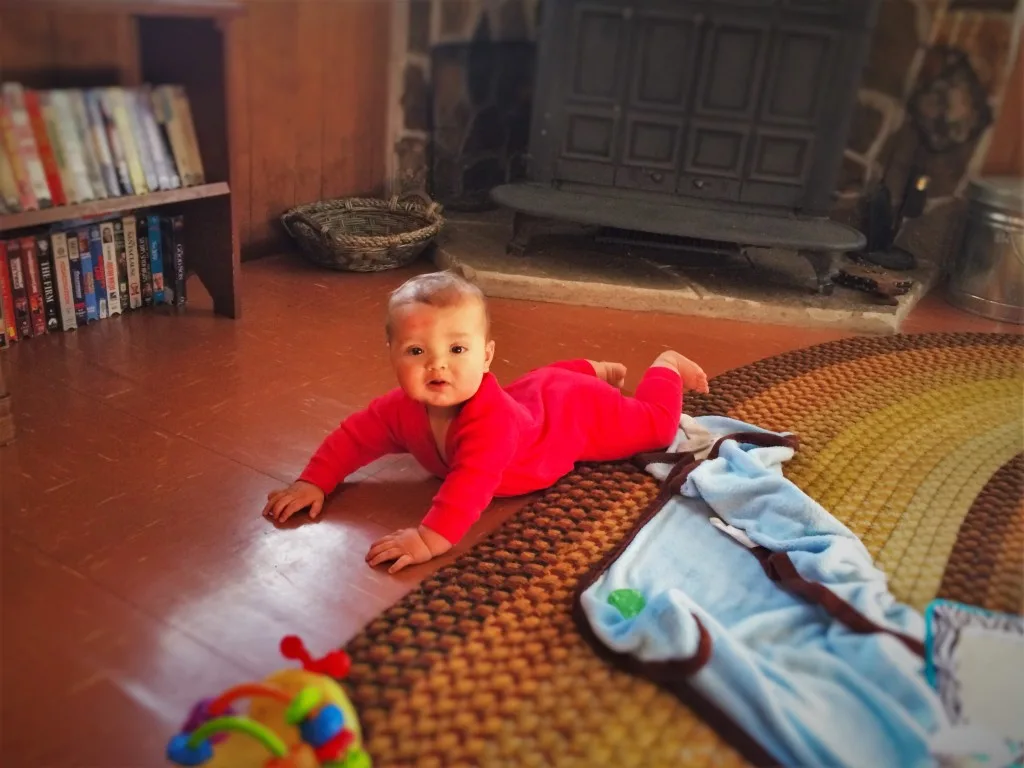 The drive from Seattle to Wyoming is a long one.  Like, if you're doing it with kids you need to plan out the drive times and figure out what will be good stops along the way.  Being so far from a major city with nice little boutique hotels or something, you need to change what you'll consider for an overnight.  Why not a cabin?  We were lucky enough to find and ADORABLE on the way to Yellowstone.  Where?  Kooskia, ID.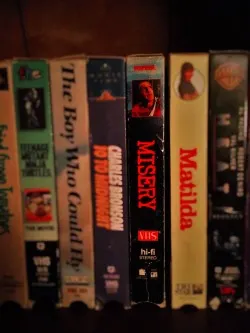 Arrival – the host said that if we got there late, the cabin would be ready and unlocked for us.  It was indeed late and pitch black out, but the cabin was ready for us.  It was warm, the place was spotless and there were no surprises.  Everything was exactly as the AirBNB site said it would be.  There was even a copy of the movie Misery to make us feel, um, welcome in this remote location.
Atmosphere – In the morning, we awoke to find ourselves on a beautiful hillside away from any major roads and with swarms of hummingbirds flying everywhere.  There was a comfortable living room to just relax in while we made breakfast, and there was a yard to play in.  There was also a creak running by the cabin so the sounds were all around calming.  What a great way to wake up… with no cell service.
**The reason the cell service is important isn't because we NEED to be connected at all times, but because in an age without many paper maps, you need to know where you're going next.
Tip:  before leaving for your cabin, be sure you know your routes and that the cabin is in a location convenient to you.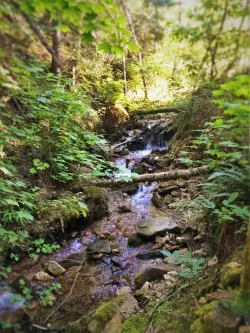 Tip 2:  be sure you know the expectations of the owner upon arrival.  If you have special needs or are arriving late, let the owner know for their own peace of mind.  This is a good practice both for courtesy and to ensure your AirBNB rating remains in good standing.
Our story – we picked a cabin that was cute and met our needs.  We saw on a geographic map that it was between us and Yellowstone National Park.  We saw on a road map that there were connecting roads…  We didn't plot our route ahead of time and ended up getting to the cabin later than expected and in the morning, without a paper map or data connection, we headed out in the direction that made sense.  Three hours later we found a map and had to totally change direction and ended up adding an additional three hours to our drive.  Lesson:  plan your route ahead of time and be wise about the location of your accommodations.
VRBO home, Leavenworth, Washington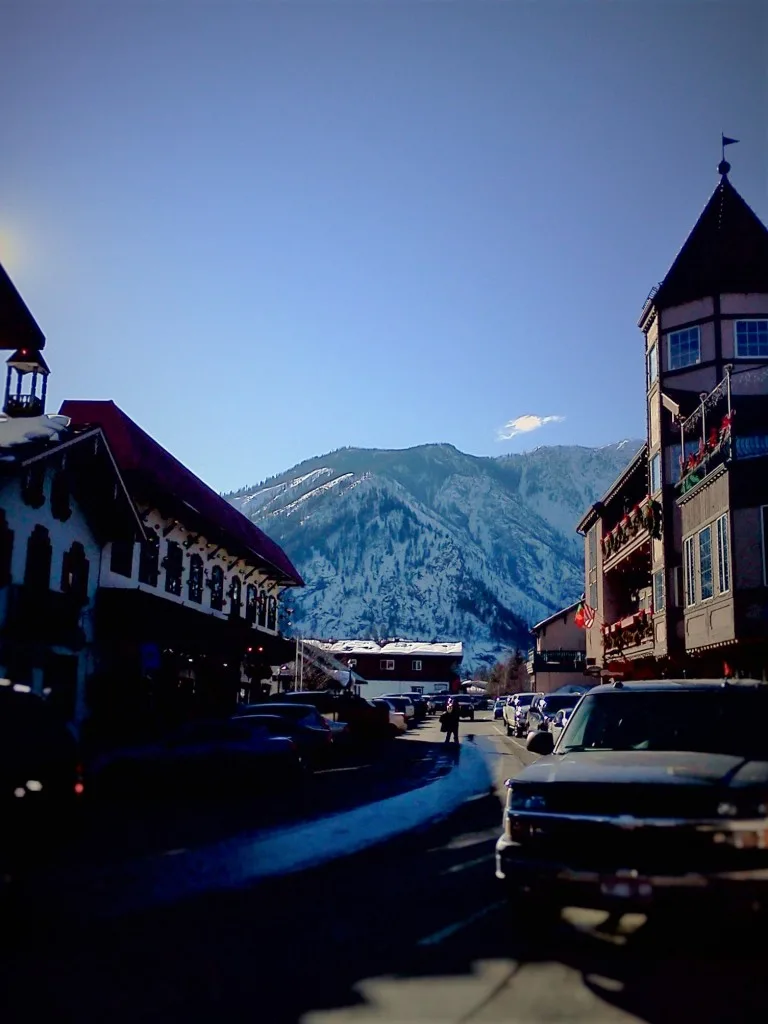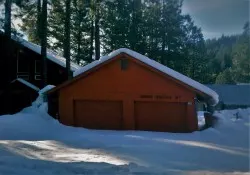 Ah Leavenworth!  We love it!  It's a beautiful little Bavarian village about three hours from Seattle.  When we say Bavarian, we mean that in the late 60s it got a face lift / facades built to make it look like it was dropped into the Cascade Mountains directly from Europe.  The town is great though and the residents really do a fine job at being in the Bavarian spirit and capitalizing on the novelty of it all.  The VRBO was not too far from town, in a small neighborhood but still in the woods.  It had a wood stove and furnace (thank goodness) and a hot tub.  It was the perfect weekend getaway.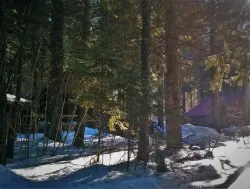 Arrival – we got there in the early afternoon to find that there was snow to be scooped away, but not too much.  The house was very clean and in excellent condition.  There were clear instructions about the hot tub and clean up for when it was departure time.
Atmosphere – being in the woods is always wonderful.  For us the draw  was two things:  escaping to the snow and having a hot tub at our beckon call.  The cabin, like the one in Idaho, was appointed with cabinly décor and comfy furniture; perfect for getting cozy.  Outside we were surrounded by trees with the perfect clearing to be able to enjoy the stars from the hot tub.  It was perfect for what we wanted to experience.
Tip:  when you're booking a rental through VRBO you need to be sure to understand the terms of the rental.  In our case, we had to strip the beds and do some basic cleaning, but also, we had to lug the trash bins down to the end of the icy driveway in the snow.  We booked a vacation rental, not a weekend of chores.  It's not that we weren't capable of doing this, but as a heads up, proceeding with this sort of booking may get you some tasks you didn't plan to do on your vacation weekend.
Family Cabin, Sappho, Washington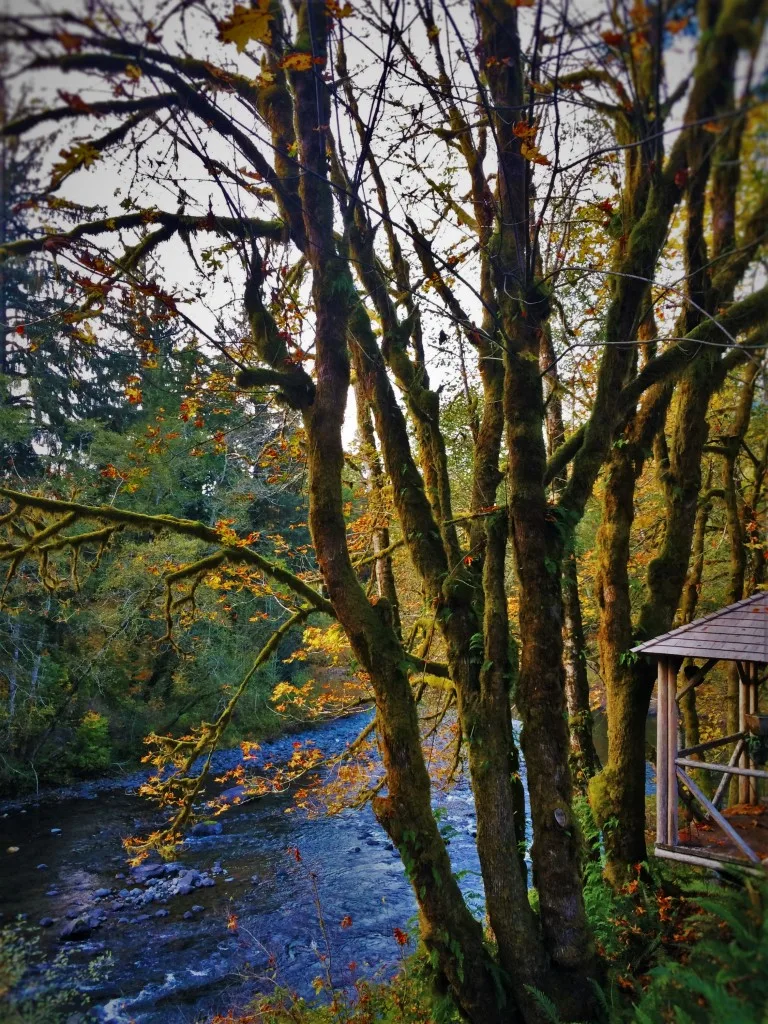 This is the best way to break free for the weekend.  We're blessed with an amazing aunt and uncle who love to share their cabin with us.  The rules:  have a wonderful time and leave it as clean or cleaner than when you arrived.  With a family cabin, chores are acceptable, as we want to do something nice for the wonderful people that let us stay there, as well as, well, it's free and chores are a good exchange.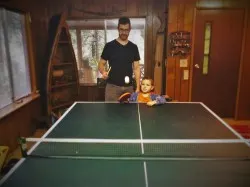 Arrival – we had instructions ahead of time for where to find the key and got inside to find that there was already firewood stocked for us.  We got the kids to bed as fast as possible (due to a vomit incident earlier in the evening) and then all we had to do was relax and build a fire.  Once that was conquered:  relax.  It was perfect.
Atmosphere – something about being in a cabin is magical.  You don't mind as much if you wake up early; you don't mind if you don't have all of your regular comforts.  You get to use a wood stove to heat the house, which just makes the experience more authentic to the being at a cabin.  All of these things make it easier for the family to just chill.  Also, and just like the hot tub from the VRBO, this cabin has something special with it:  a ping pong table.  If you've ever been around a 4 year old and a ping pong table, you know you're in for good times.

Tip:  if you don't know how to build a fire, be wary of the cabin you select.  In our family cabin, the wood stove is the only source of heat.  Think about that before you go taking your family into the woods in the winter.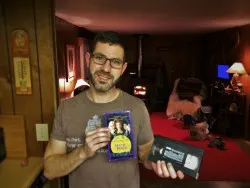 Tip 2:  being at a cabin is a great time to introduce your kids to bygone entertainment.  We have yet to rent or borrow a cabin that wasn't equipped with a VCR or cassette deck…and all of the VHS movies and 80s albums you could desire!  Also, it sounds weird, but a vacation rental is a great place to teach kids (or adults) how to play cribbage, backgammon, or ping pong… because you're destined to find at least one of these there.
Getting away from the city or changing up your typical vacation plan is easy to do when you find a cabin.  Check out VRBO for for larger parties and AirBNB for smaller groups or shorter getaways.  Both have lots of great options in many different areas.  Who knows, maybe you'll even find a cabin hidden in a major metropolitan area.  Who knows, but it's worth looking!