Welcome to 2TravelDads' Media Kit. This is here merely as a place for examples of content, partnership snips, and to give an impression of the work we do. To request a partnership or for more information about the work we do, please send a note to ROB @ 2TRAVELDADS.COM. Also, please visit our Work With Us page.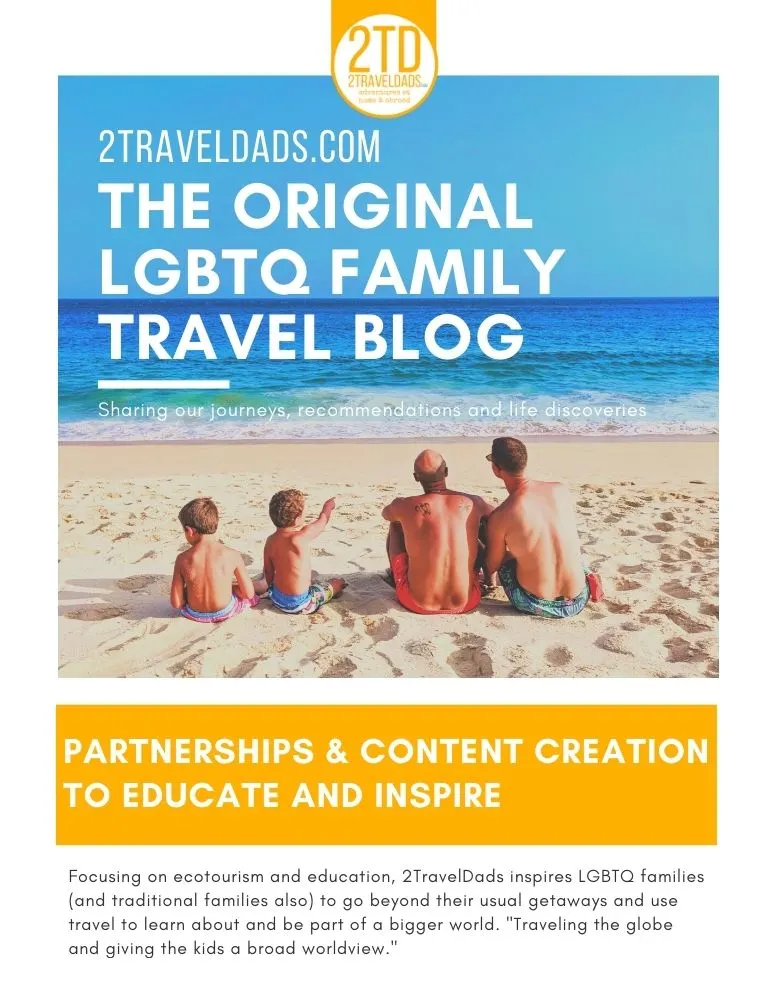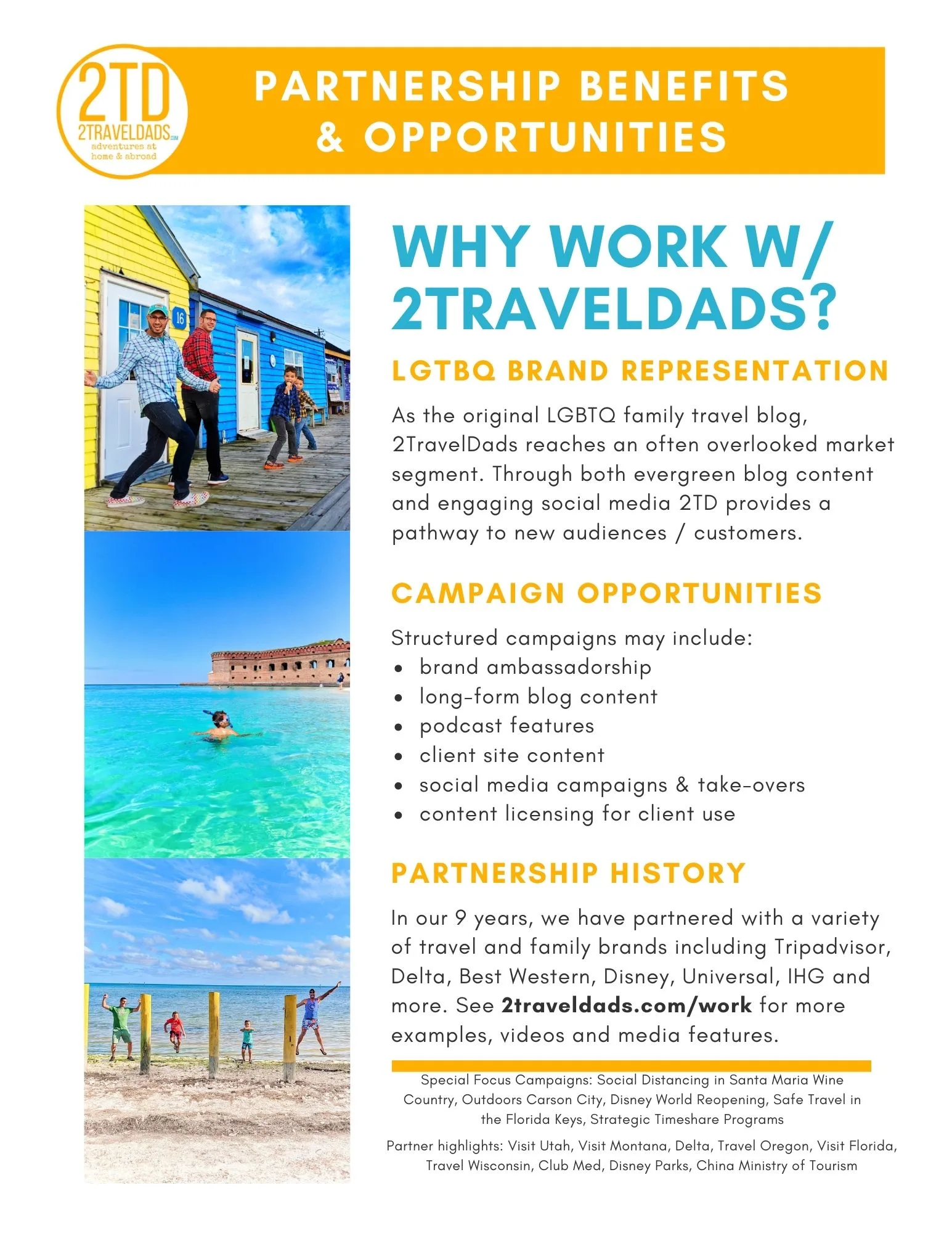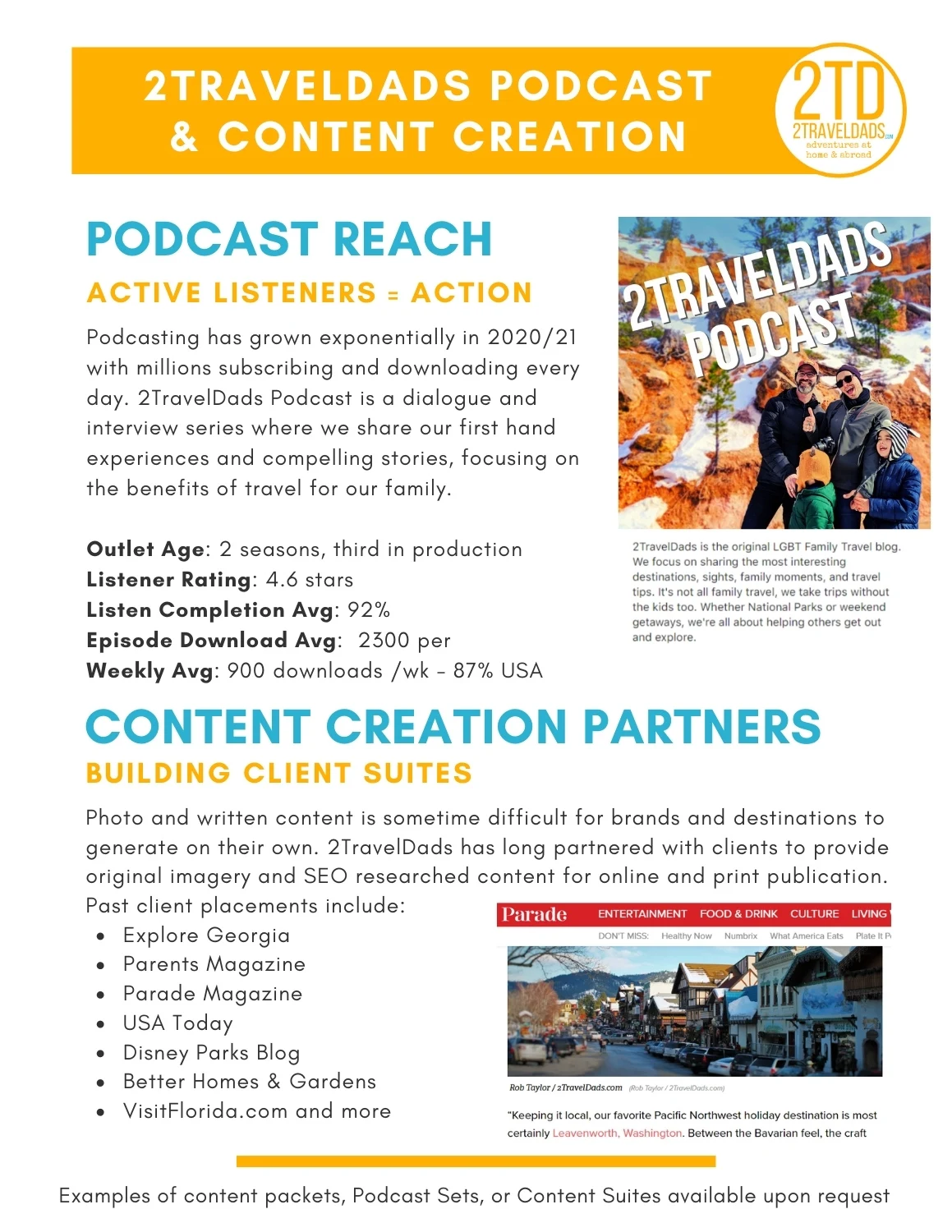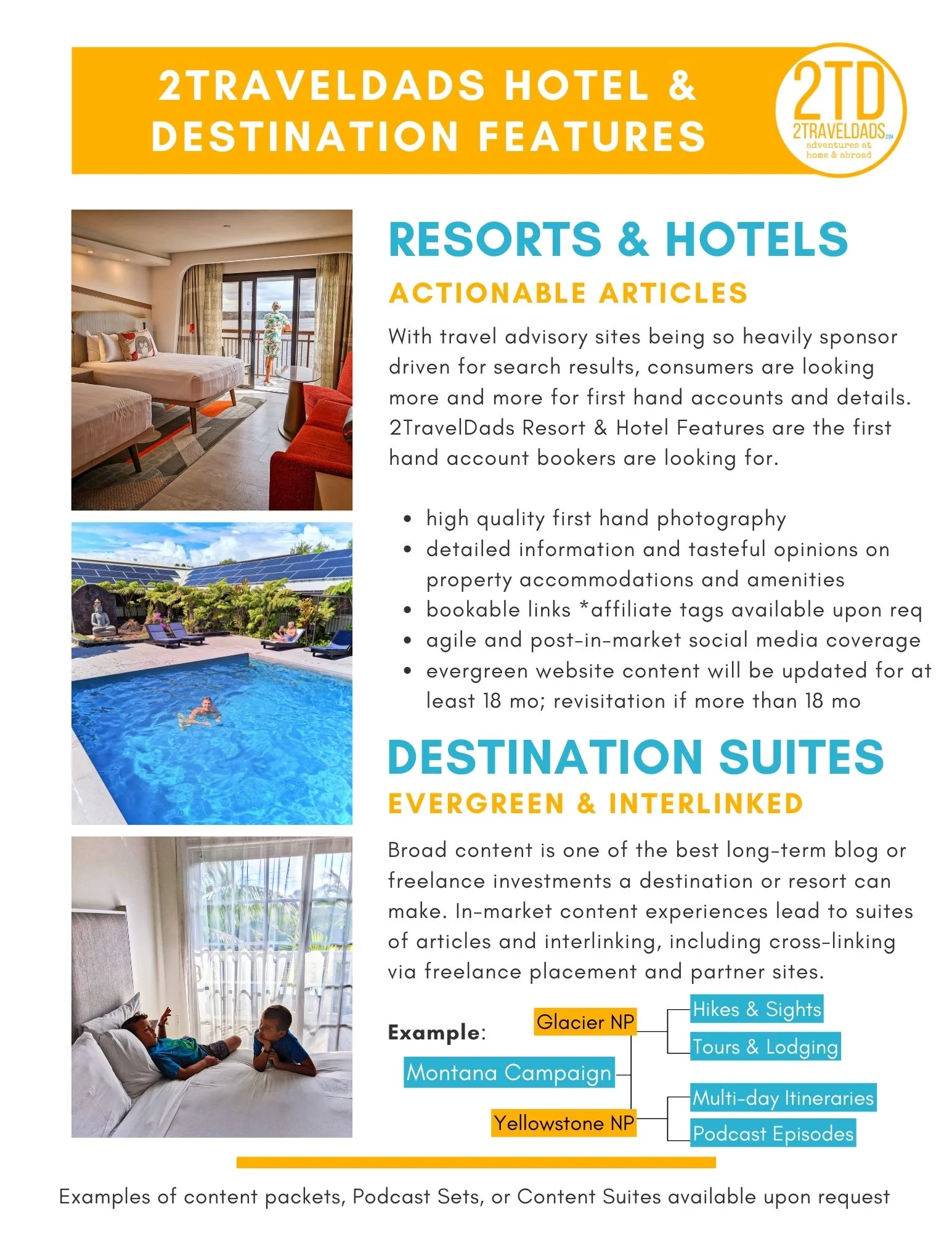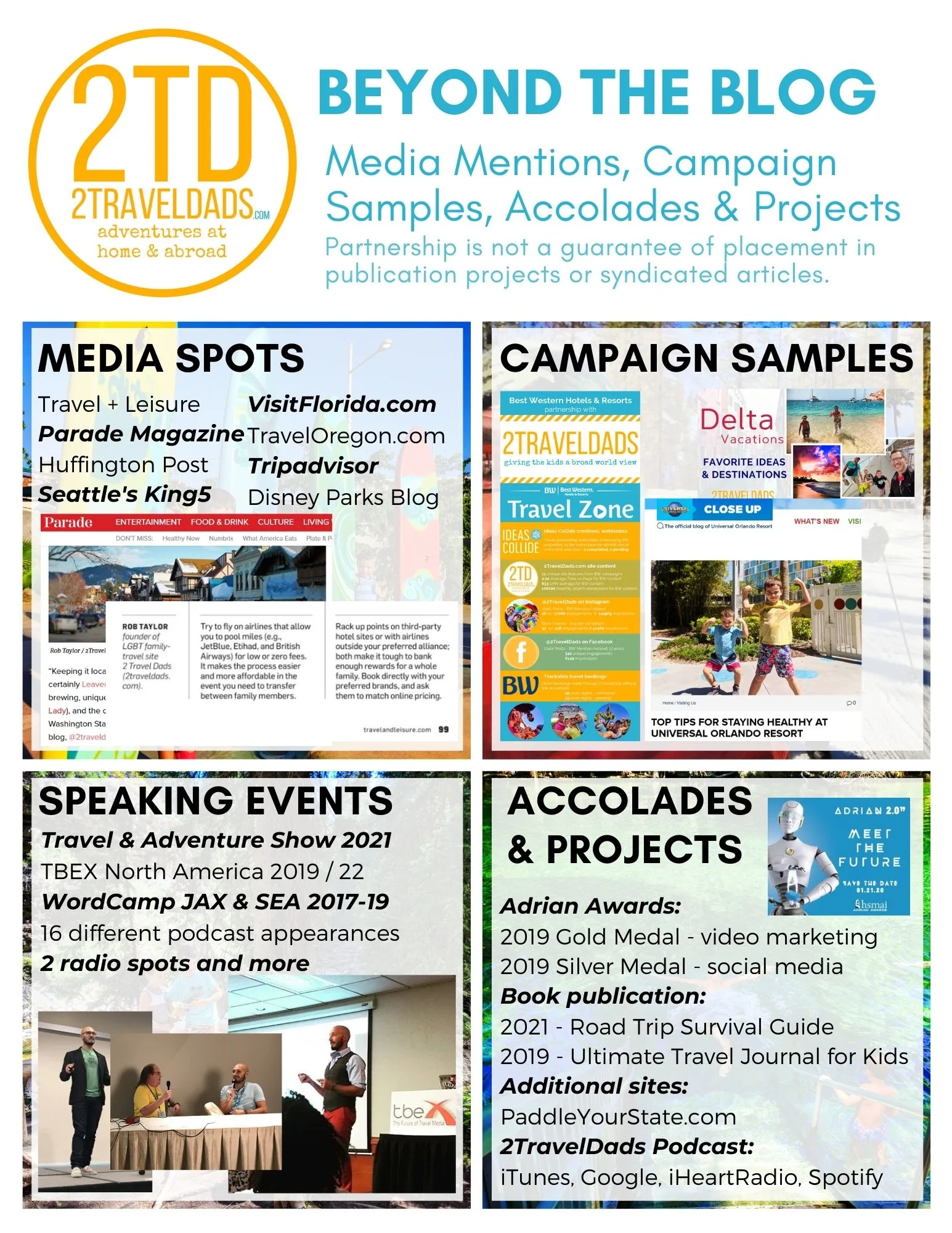 Great Things about 2TravelDads.com & @2traveldads
2traveldads.com is a travel blog that focuses on providing advice, tips, and recommendations for family travel. The website was created by Rob and Chris Taylor, a same-sex couple who have been traveling with their kids since 2014. They aim to inspire and guide other families to explore the world through their experiences and insights.

Some of the topics you can find on 2traveldads.com include destination guides, hotel and accommodation reviews, outdoor and adventure activities, food and dining recommendations, and travel tips for families. They also cover LGBTQ+ travel and offer advice for families who want to travel with their pets.

Our website features colorful and engaging photos, personal anecdotes, and informative articles that cater to families who love to travel. Whether you are planning a road trip, a beach vacation, or a cultural adventure, you can find plenty of ideas and inspiration on 2traveldads.com.

Some of the features that make 2traveldads.com a popular travel blog for families:

Comprehensive destination guides: 2traveldads.com provides detailed guides for various destinations, including popular tourist spots and off-the-beaten-path locations. The guides include practical information, recommendations for family-friendly activities, and tips for traveling with kids.
Personal anecdotes and experiences: The website features personal stories and experiences from the authors, Rob and Chris, which help bring the destinations to life and provide valuable insights into family travel.
LGBTQ+ travel advice: 2traveldads.com is known for advocating for LGBTQ+ travel and provides advice and recommendations for LGBTQ+ families who want to travel with their kids.
Pet-friendly travel advice: The website also offers advice for families who want to travel with their pets, including information on pet-friendly accommodations and activities.
Engaging photos and videos: The website features high-quality photos and videos that help readers visualize the destinations and activities being described.

Overall, 2traveldads.com is a comprehensive resource for families who love to travel and want to create memorable experiences with their loved ones.