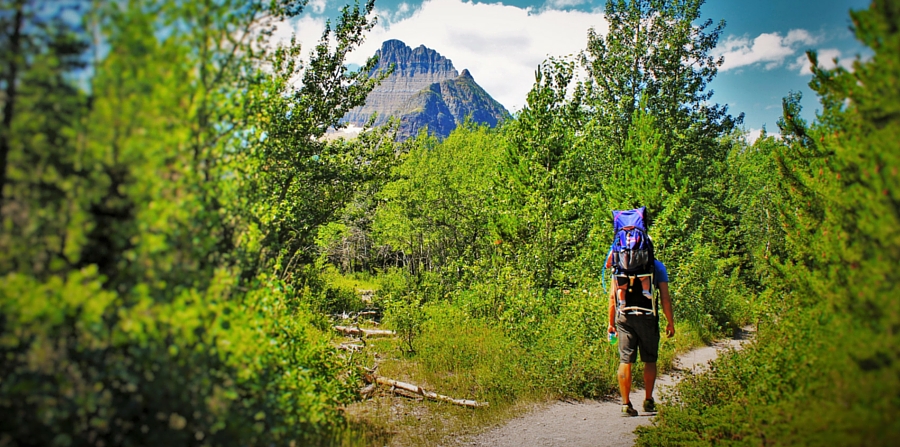 Behind the Picture: Heading Into the Woods in Glacier National Park
Having already gone on an amazing hike to Bullhead Lake earlier in the day, we were all pretty tired after dinner.  We cleaned up camp and decided just to take one more jaunt, a short one.  We put the tiny man in a hiking pack and headed off into the woods in Glacier National Park.  Just onto the trail to Swiftcurrent Pass there is a small spur trail that unless you know where it is, you'll miss it.  That one heads down to Fishercap Lake…where we saw a mama and baby moose earlier in the day.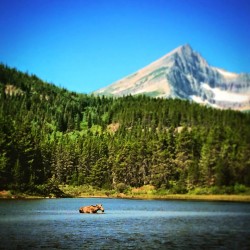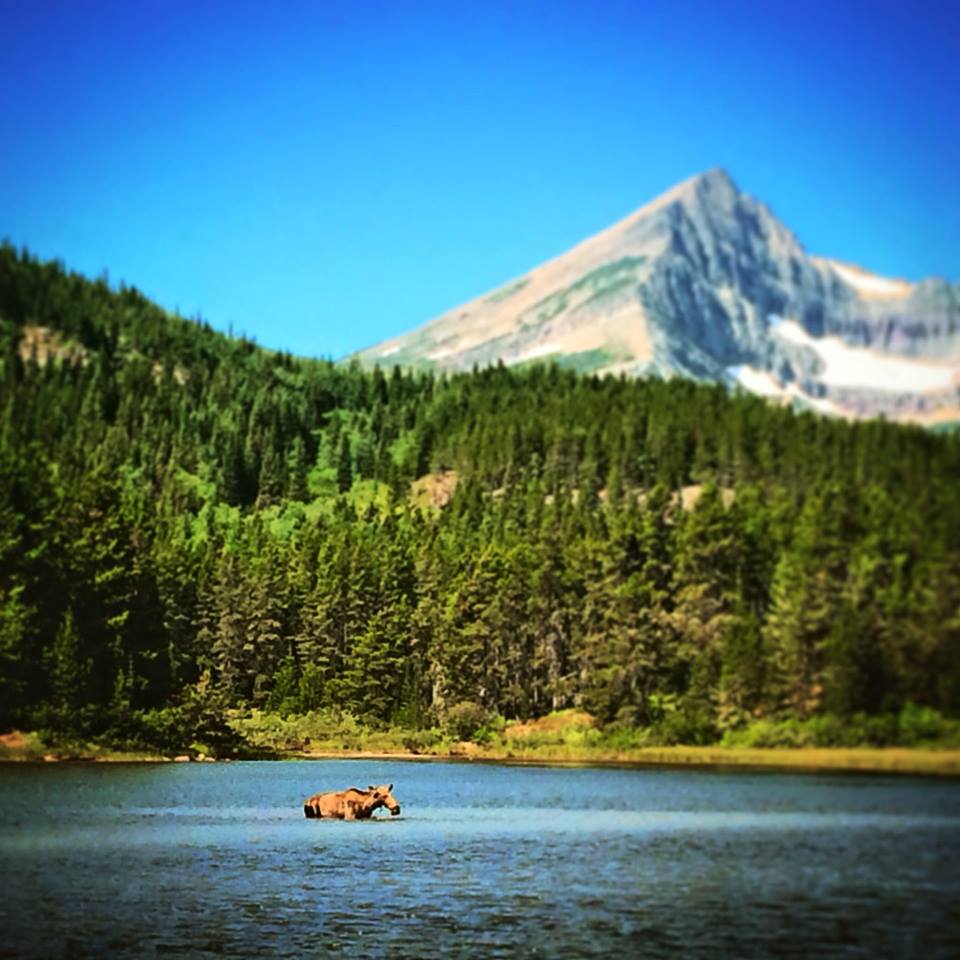 Since we had such great luck the first time we were on the trail, we figured we'd pop onto it one more time.  It's just a ten minute walk to the lake, and who knows if a moose might be there.  We headed into the woods as the light was tapering off to see that there was no moose, even though others on the path said there just were…and so we turned around.  As we headed out, what did we see but a bull moose just down the creek from us.  We moved quickly to try to get a better view, but he was making his way deep into the forest.  We only saw him for ten seconds or so, but it was worth going for an extra walk before bed.
We headed towards camp, going down one more trail to see if we could see the moose, but he was nowhere to be found.  Pajamas went on when we got back, a story or two, and then the kids were out.  Sleeping soundly.  That last walk took the last bit of energy they had.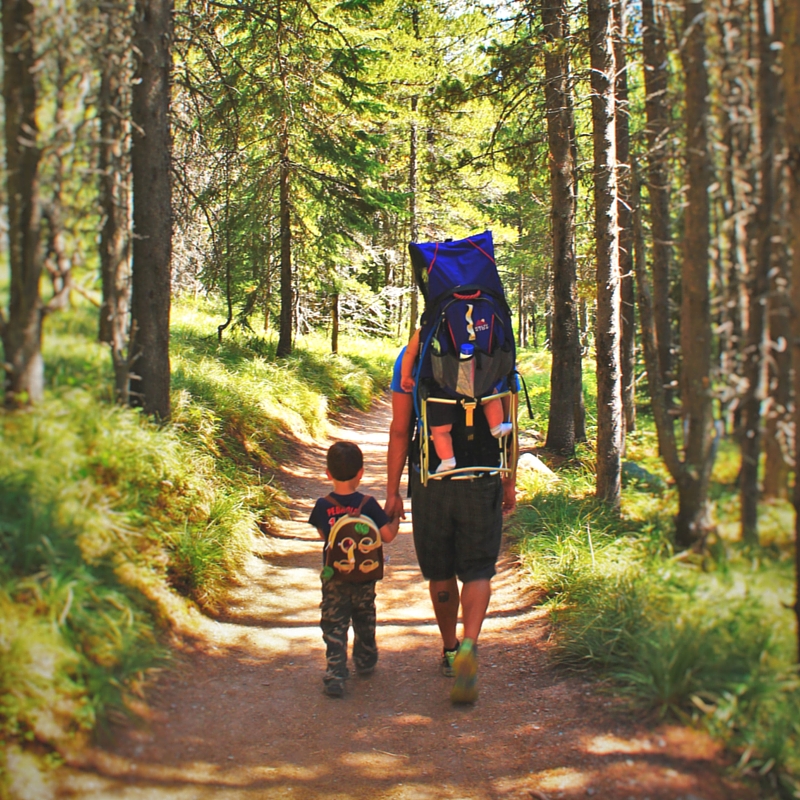 What's neat about this image
When you're hiking, you always see adults heading off into the woods, and maybe some older kids, but you don't see a ton of toddlers and babies on the trail.  For us, that's just what we do.  Using a hiking pack makes it easier, but someday, both of the kids are going to be able to hike on their own and we'll be able to go on longer, more exciting hikes.  Until then, this is how we roll…except when little man also needs to be carried, then there are two packs.
Fun fact:  this area of Glacier National Park, Many Glacier, is loaded with aspens, making it a nice change to the typical hiking through conifers.  The aspens make a nice rustling leaf sound as long as you're strolling through them, but they only go so high before you're on exposed mountain sides.  The view once you're out of the trees is amazing.
Earlier in Many Glacier…
Check out the video below to see the mama moose nursing her calf in the lake.  It was an amazing experience watching them.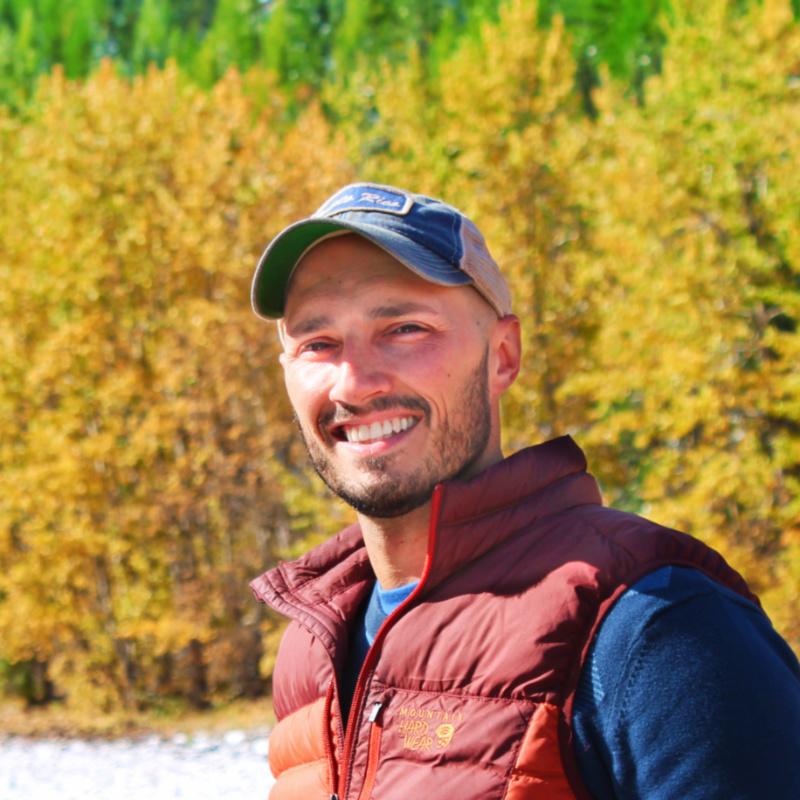 Rob Taylor is the founder of 2TravelDads, the original LGBT Family Travel blog. Focusing on ecotourism and education, 2TravelDads inspires LGBT families (and traditional families also) to go beyond their usual getaways and use travel to learn about and be part of a bigger world. "Traveling the globe and giving the kids a broad worldview."