So much to plan for with a summer of possibilities. 2020 stole a year of fun and discovery, but we have plans to make up for it as things open up. Also, updates at Universal Orlando with Velocicoaster and more. May Newsletter A.
I have to say that even though I'm happy to stay home with the family and enjoy our new life in Florida, I really miss getting to go new places and have a constant change of scenery. A little real talk to go with that thankfulness…
How the Pandemic is Still Weighing on Me
I've read so many articles and posts from people expressing how grateful they've been to take a year to slow down. I really struggle each time I try to look at things that way, because I really loved life BC (before COVID) and I was so excited for the track we were on, including just having the blog be our main business. Anyways, the point is that it's okay to not feel all calm and blissful about having to slow down.
I hope we're all feeling good about the path we're all heading down, but I get it if you're like me and still are mourning the last year.
WITH THAT… I added a short story I wrote for a publication to the blog's About Us page. Give it a read to hear my thoughts on processing the last year.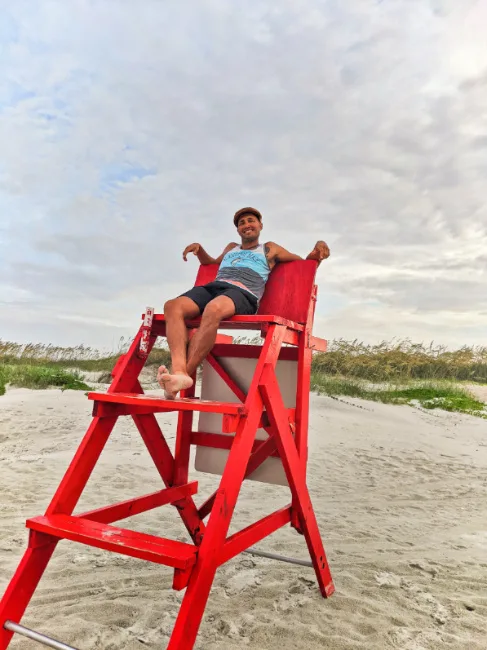 More Florida Keys Fun and Budget Ideas
We have really loved getting to see so much of Florida in the last year. I never thought we'd get to spend so much time enjoying unreal places like the springs and jungles of Florida, let alone get to visit the Florida Keys as a regular thing.
Last week we were down in the Keys and it was so awesome. Part work trip and part relaxation, it was really refreshing amidst my constant brain twirling of the last year. I'm working on a few blog posts about visiting the Florida Keys, particularly how to do it on a realistic budget. 
Don't forget my new book The Road Trip Survival Guide hits the shelves on May 25! Hooray!
If you're looking for an awesome road trip this year, summer is slow season down in the Keys, and if you fly into Miami or Fort Lauderdale, it's an easy drive. Slow season means better hotel deals, but also potential for a hurricane. While a hurricane is unlikely, as the Keys don't get hit every year, it's something to consider so travel insurance could be good to think about. Either way, here's our Florida Keys Road Trip plan to help you!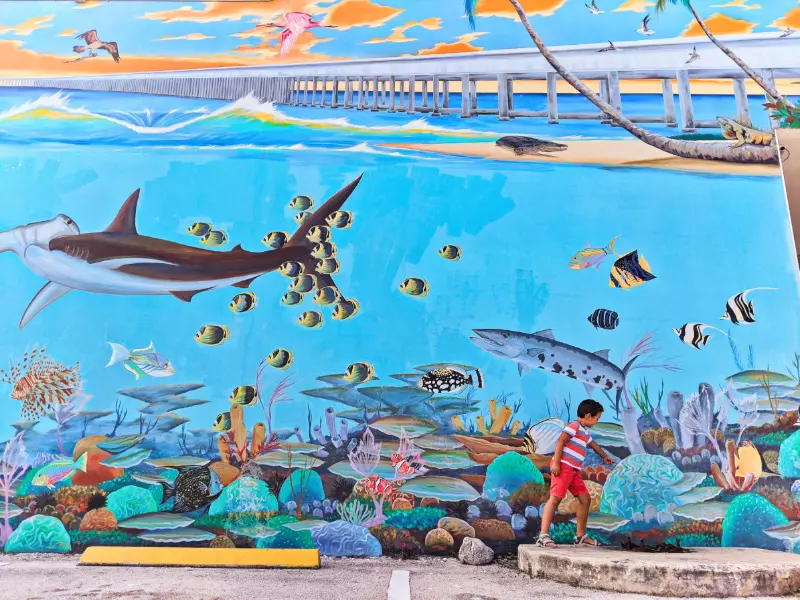 Great West Coast Road Trip Idea: 10 Day Oregon Loop
If you're on the West Coast and not planning to come visit us, we've got another awesome road trip plan that's both unique and budget friendly: the 10 Day Oregon Loop!
We love the Oregon Coast, but Central Oregon is really cool too. For an easy trip, start your route in Portland and go down the coast, then cut over to the Cascades for waterfalls and Crater Lake National Park, moving onto Bend and the Painted Hills, and ending back in the Columbia Gorge or Willamette Valley.
You can do as much or as little of our road trip plan as you want, and if you want to really make it last, you could stretch it out to three weeks and just go slow and do every hike. Have fun!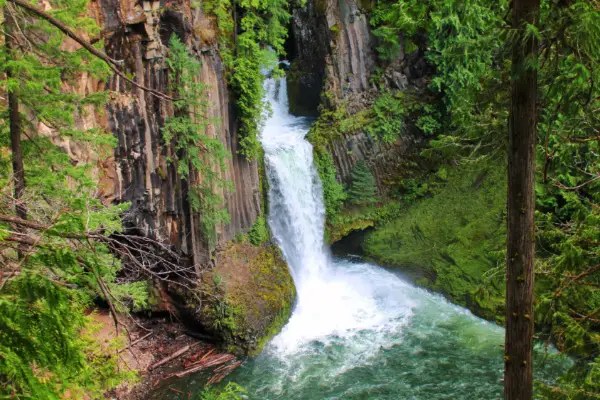 Disney and Universal Orlando Updates: Velocicoaster
Since we get a lot of questions about Disney and Universal, I'm going to include updated info about the parks in each newsletter. This one is all about Universal Orlando and the new Velocicoaster!
That's right, next month a new and REALLY COOL rollercoaster opens in Islands of Adventure at Universal. The Velocicoaster in Jurassic Park opens on June 10th. I imagine that it's going to have a long line and virtual queue from the day it opens and on into winter. We got to preview it with our annual passes, so Oliver has already ridden it twice.
The technology you experience in the ride queue itself is really cool (no spoilers!) and then the ride is really unique when it comes to coasters. We all loved it.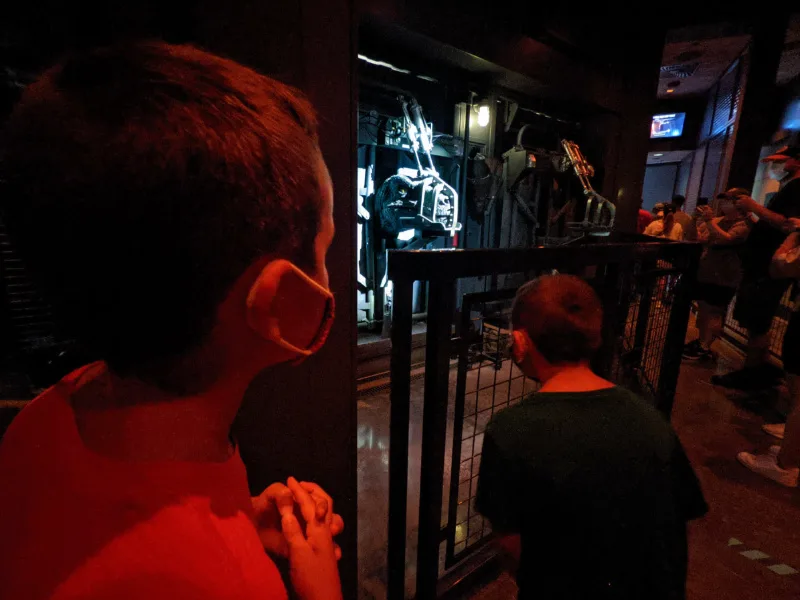 And a little Disney World update: they announced today that they're reopening more restaurants in the Parks. They've also allowed visitors to drop their masks for photos now, so with every day things are returning more and more to the Disney Park experience of BC (before COVID). **Confirm the Parks' health and safety policies on their own website before planning a visit, as things are always changing.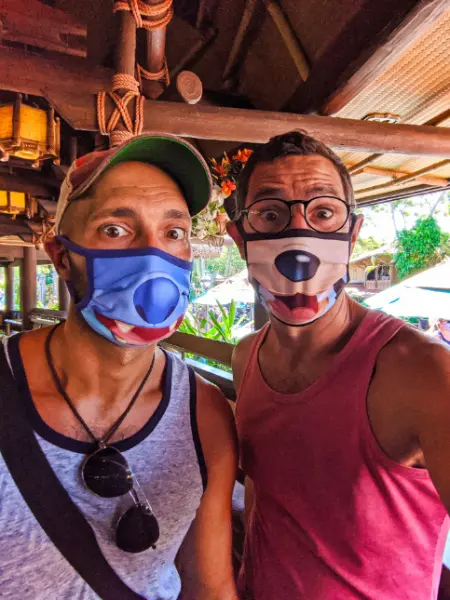 That's about it for now. I'll send out another newsletter soon to share our Florida Keys on a budget blog and whatever else is important then. OOH!!!! And I forgot to mention that I'm speaking at the Travel & Adventure Show in June. It's all virtual until shows and conferences start up again. I'll share links to participate soon!
Have a great week and I hope you stay healthy, happy and hopeful. Take care!
– Rob and Chris, 2TravelDads