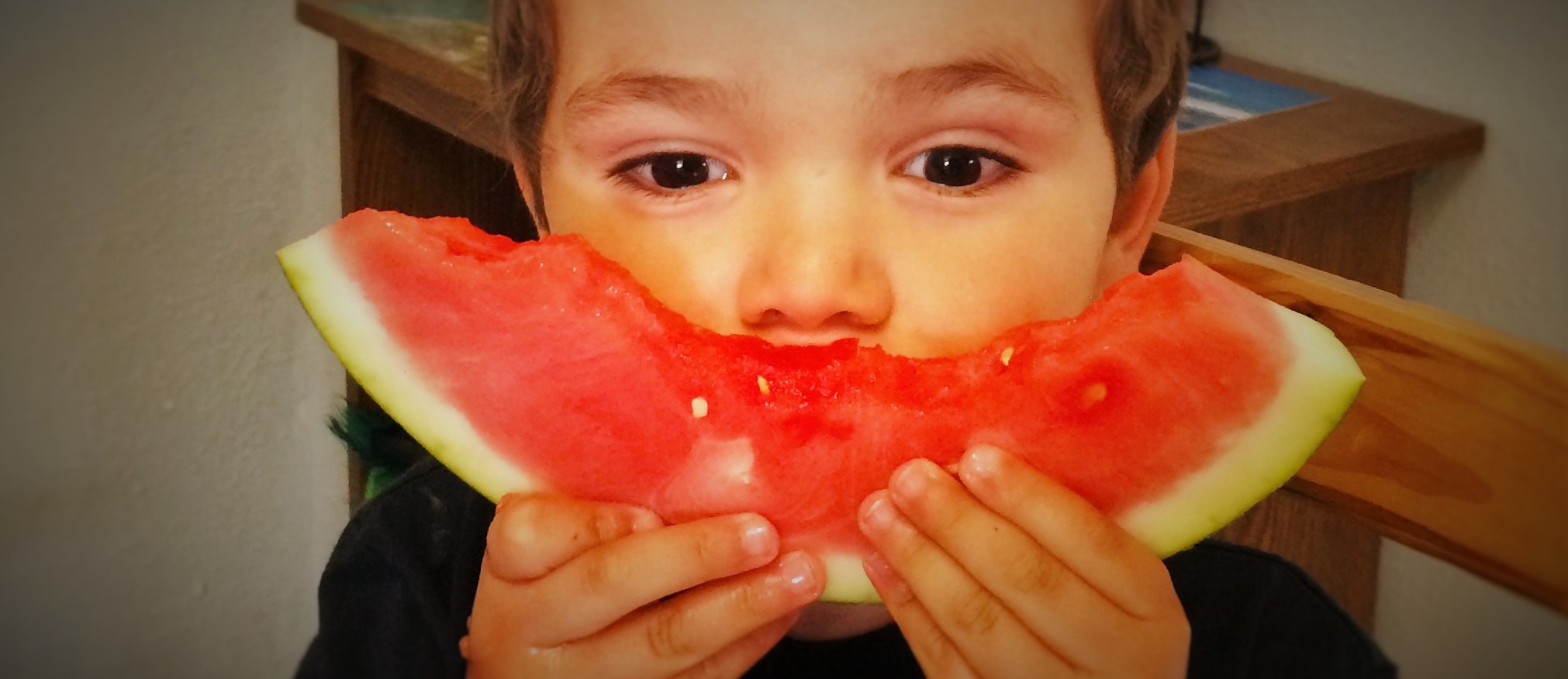 Before you jump in a lake, let somebody else test the water for frigid temperatures or piranhas.  Same goes for helpful ways to navigate the world of occupying a child.   The kid products we like have saved us in some tough pinches. Below you'll find our recommendations for tactile toys, iPad apps, kids books (through toddler years) and music.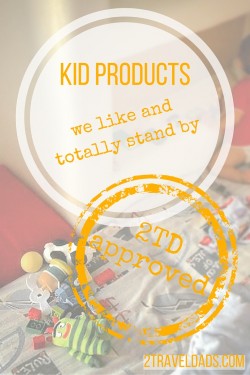 We also have added a section of helpful equipment recommendations that we've really come to appreciate after two kids.
Kid Products and Tactile Toys:
Toys
Mega Bloks
 – Large format plastic blocks.  They are quite easy to put together, not too small to be dangerous and big enough to keep track of.  It doesn't take many to occupy a younger child (6 mo – 2 yrs)
DUPLO blocks
 – Medium format blocks in the Lego family.  Still easy to assemble but much more versitile and they take up less space than Megablocks.  Once your child is at the Duplo age (18 mo until ??) they may WANT to bring tons of them, but still just a good handful is fine for travel.
Green Toys
 –
boats
,
trucks
,
planes
,
stacking cups
… This line of toys is great for in or out of the bath.  We try to bring one boat type toy when traveling for entertainment (in and out of tub) and for practical use (dumping water on kids in the bath).  Also, I'm pretty sure that this line of toys is indestructible, but don't quote me on that.
Puppets 
– From a very early age both of our kids have loved puppets:  playing with, snuggling, being attacked by…  We do actually have a favorite brand, Folkmanis Puppets.  They are lifelike, but not creepy.  Soft, but not delicate.  Mid-grade prices, but definitely not cheap.  We've also discovered that they wash well on a gentle cycle, but don't use a heated dryer cycle.  Maybe dry them with a towel the way you'd dry off a real animal.  We love them so much that we have a whole family of them:  
duckling
, 
bunny
, 
fluffy cat
, 
li'l white mouse
, 
bluebird (we call her Meeka)
, and 
puppy
Products
Aveeno Eczema Cream
– we've been plagued with eczema with our kids and have found that beyond prescription strength stuff, this lotion is the only thing that helps them.  And when we travel and are swimming and eating weird food and washing with weird soaps, yeah, this is a must.
iPad and Andoid Kid Apps:
Endless Alphabet
 – This app and its sister apps are amazing.  It's creative with fun characters, practical with useful words and totally enjoyable (from an adult's perspective).  Our oldest was able to learn his letter sounds very quickly and we've been able to apply the teaching method used as he learns to read.  Endless Reader and Numbers are also really great.  We haven't ventured into the other apps yet (we REALLY limit TV and technology) but I'm sure they are stellar.
Letter Quiz
 – Such a fun app from
Tantrum Kids
for learning to write letters and learn word associations.
Paper – a drawing app that is great for kids and adults.  The tools within the app help to create really interesting, and sometimes professional looking, images.  This is great if you don't have crayons and real paper in your bag.
Sleep Pillow
 – perfect offline sound machine to help buffer the noise of a loud hotel room or campsite.
And we always keep our Apple iPad
 in an OtterBox
 case, which is amazing.  It's waterproof and drop-proof.  It's saved us MANY times.
Kids Books:
Chicka Chicka Boom Boom
 – most fun alphabet book evarrrrrrr.  Also, YouTube has several versions of the book as a song, which turns learning the alphabet into a fun and different sort of activity.
On the Day You Were Born
– because all parents want to cry when they read to their kids.
Goodnight Moon
 – it's a nice book to see all of the fun things in a room…and to look for a mouse (in the book, not in your child's room)  **this book is also available in Spanish
,  Buenas noches, Luna
Goodnight World
 or Good Morning World
 – 
greeting many different animals, as told using Pacific Northwest totems.  The publisher has many other titles too.  All are beautiful and fun to go through with kids.  Being from the PNW, I love these books.
Helpful Equipment We Like:
Summer Infant Support-Me
 – if you need to bring a high chair and don't have a collapsible one, this is a great option.  It attaches to chairs or is free floating/sits on the floor.  Also, if you have a girthy baby, this is a great alternative to the Bumbo.
Trunki Suitcase – this is a great hard case for kids to pack their clothes and toys in.  It has wheels and can be ridden.  **We replaced the strap on ours with one that's easier for a child to pull or hold onto when riding.
Kelty Kids Hiking Pack
 – we would be lost beyond lost without our pack to carry kids in when we're hiking.  It's adjustable and durable.  And comfortable for both kids and adults.  Awesome.
Kid Music We Like:
Casper Babypants
 –
Beatles songs
,
traditional songs
, and the most awesome
silly songs
… Oh, and he's from the band the Presidents of the United States of America, so he's a cool guy.
PHIL COLLINS – 
duh.  Actually, anything he makes is a hit in our car, but we love
Brother Bear
and Tarzan.  I don't know why all of his music is an A+ for our kids, but it is.  Expose your kids to awesome music early and you won't be complaining about what they listen to later in life.
This post contains affiliate links which means that we may earn commission if you listen to our advice.  🙂