St Louis: awesomeness in the Midwest
It's been a long while since we've visited St Louis and we haven't taken the kids before, but we're always looking for new places to explore.  When we think of St Louis the two things that come to mind are the Gateway Arch (#FindYourPark) and the Cardinals (because baseball, you know?).  What else is awesome about St Louis?  So much!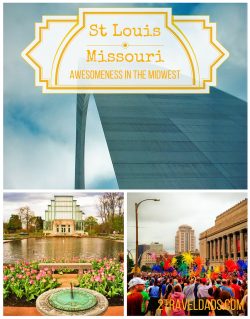 I can't remember the last time we participated in a Pride event.  We usually are busy or traveling or just not up for heading across Puget Sound to Seattle to do the big Pride Parade.  Seattle's been a leader in Pride celebrations for some time now, but other cities are really going for the gusto too.  St Louis, Missouri is one of those cities.  Besides celebrating Gay Pride in St Louis there's loads more to do and see.
Quick preface:  Explore St Louis has a contest to win a trip to visit with the fam and experience everything.  Take a look-see here if you would like enter… and now continue reading.
The Gateway Arch
We have to start with the Gateway Arch because, you know, #FindYourPark is kind of our thing.  While taking the elevator all of the way to the top may not be everybody's cup of tea (especially if you don't like the weird, vague feeling of gentle motion), it's quite the site to explore and get really cool photographs.  Our oldest, Oliver, loves weird things and cool buildings.  The Gateway Arch is a great place to start when you explore St Louis.  And there are some other cool family things to do in the immediate vicinity too, so it's a great starting spot.
Tip:  remember to bring your National Parks Passport to get your stamps.  If you go in 2016, most NPS sites have a National Park Centennial stamp you can get too.
A super-cool time at Forest Park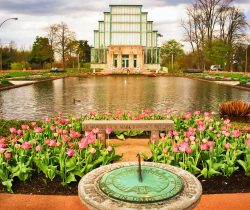 Every city has its amazing park, right?  Memorial Park in Jacksonville, Florida was a lovely place to relax.  Here is Seattle we have Volunteer Park, complete with a brick water tower to climb.  San Francisco has Golden Gate Park and the most incredible conservatory… And the St Louis has Forest Park.  
Forest Park was home to the World's Fair, must like Seattle hosted, and benefited by getting some amazing exhibition space and gardens.  The Denver City Park holds the Museum of Science and Nature and the zoo, but Forest Park in St Louis has a bunch more:  the art museum, Science Center, zoo, Jewel Box Greenhouse, a history museum, the Muny Theater, a lengthy biking/jogging/skating path and more.  Since we love to keep the kids outdoors exploring as much as possible, we'll for sure be spending some time here.
Brewery Tours in St Louis
You know we love to visit breweries, right?  Well, beyond the big brewers like Anheuser Busch, St Louis is home to a lot of craft brewers, which we love.  We try to visit local breweries whenever we can, like in Jacksonville Beach when we go to experience Zeta Brewing, or Leavenworth where Icicle Brewing showed us their whole brewing operation.  An opportunity to see mid-western brewing and try out what they can come up with seems like something we can't pass up.  
Tip:  if you're planning a brewery tour while doing family travel, check with the brewers ahead of time to confirm if the tour is fun for kids or if it's even okay to bring them on.

Tip 2:  brewing is an industry, just like textiles or car manufacturing.  It's okay to show kids production processes and a side of industry the might enjoy learning about.  Check with Brewery Tours of St Louis for recommendations about ages for kids.
The City Museum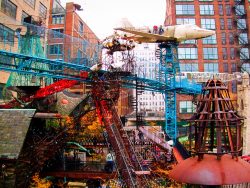 As our kids are getting older, they're doing better and better visiting museums.  While we were researching visiting St Louis with kids, the City Museum came up and it's really cool.  Recently we went to the Oregon Caves and it was pretty neat. I kind of wish that we would've gone to an exhibit prior to spelunking with our oldest so he understood some of the science behind the caverns.  The City Museum has an entire cave exhibition that looks awesome.
There's a lot more to the City Museum in St Louis than this, but it really jumped out at us since we've got an extremely sciency kiddo.  The other attraction of the City Museum for us is Art City.  Both of our kids love to draw, color and paint.  Having an entire section of a museum dedicated to art and creativity for kids, well, that's something we can get behind.
Tip:  if you've not done an art project with kids while you're traveling, try to do one.  It's a great way to create unusual souvenirs that will mean the world to you later.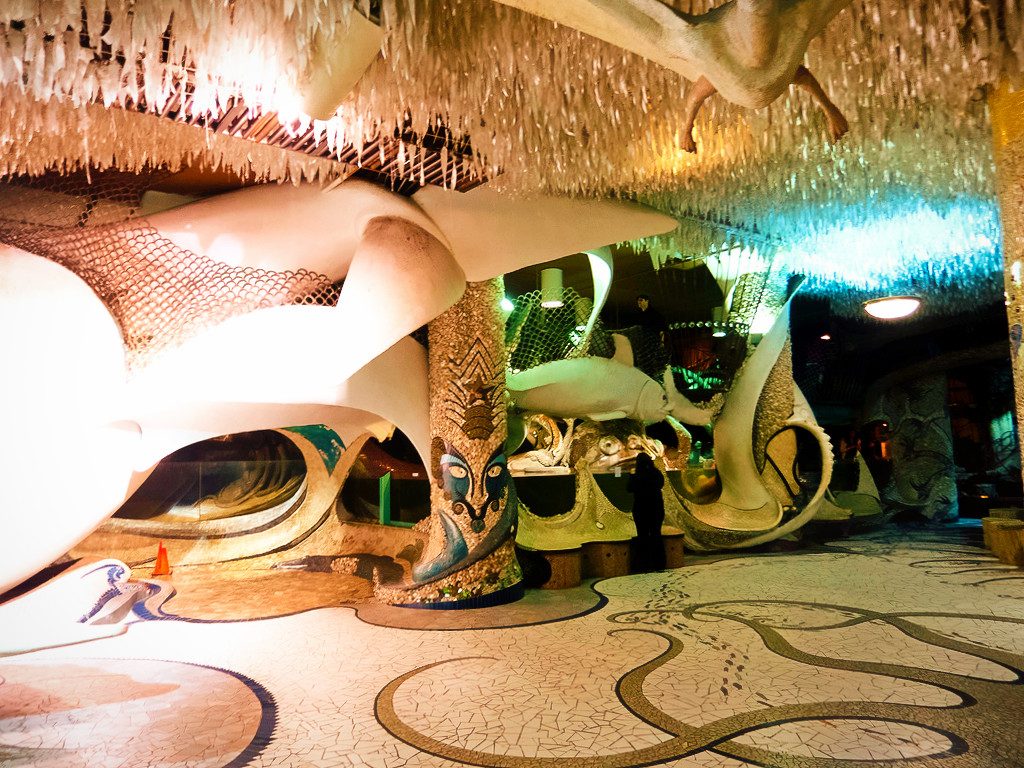 Religious art and exploring other cultures
We've mentioned before about taking time to explain religions to kids, particularly if you're not raising your kids in a specific faith.  We haven't been there yet, so we can't testify to the execution and explanation behind everything, but the Museum of Contemporary Religious Art (MOCRA) sounds beyond fascinating.  
We've talked about taking the kids to Europe and exploring the many basilicas and cathedrals, and the MOCRA actually sounds like a useful tool to leverage displays and an incredible collection of mosaics as tools for teaching the kids about the rest of the world.  Some of the art housed at MOCRA is really impressive and from a museum-goer perspective, should be on any art fan's bucket list.
Tip:  MOCRA is on the campus of St Louis University, so if you've got older kids perhaps this might be a good school to check out.  Just sayin'…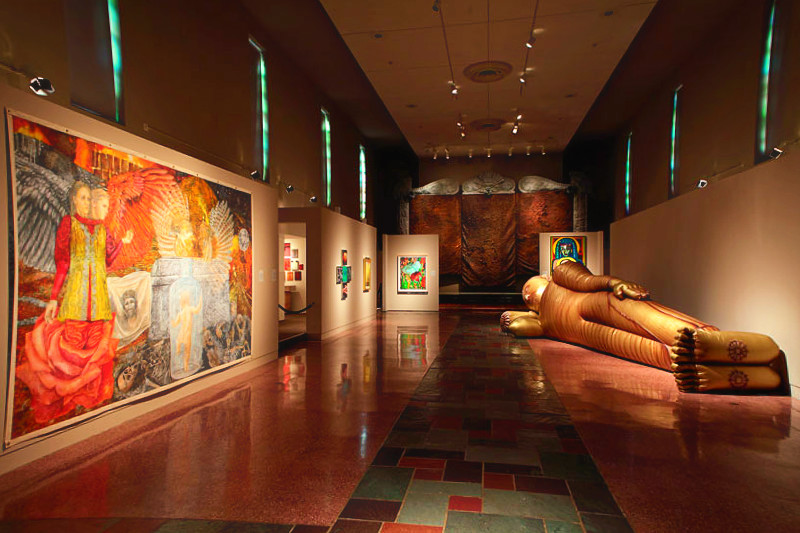 Magic House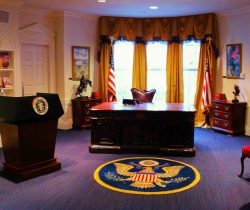 If you read our article about the Children's Museum of Denver you know that we love and struggle with this type of activity.  One of the cool things to do in St. Louis is the Magic House.  It's an old Victorian turned children's museum and it's pretty cool.  It has your standard children's museum fare, including pretending to be an adult via changing tired and such… but then it also has a re-creation of the Oval Office… and the kids could play POTUS for a day.  Even though they might not get the significance of this or think it's super awesome, we parents would.
Also, beside the super cool bean stock that kids can climb, there's a puppet theater.  We found an awesome puppet stage at the Sleeping Lady Resort in Leavenworth and didn't have the kids with us to really have fun, so this'd be cool.
Tip:  puppet theaters are super fun and MEANT FOR KIDS. It's fine to get the kids started with the show, but try to remember that it's their thing… not yours.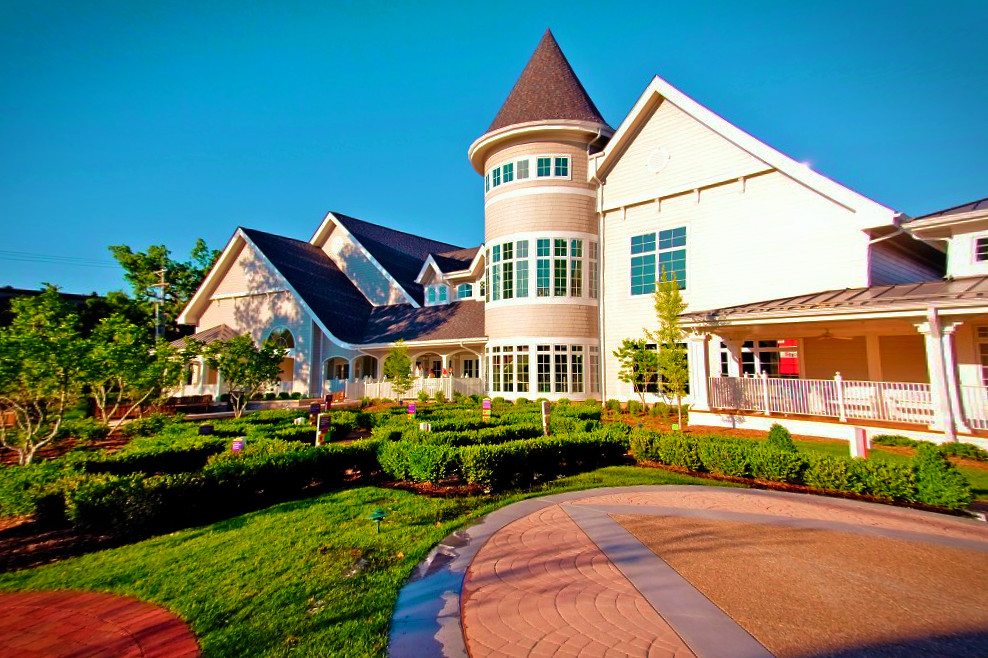 Pride St Louis
Like I said, we haven't done Pride in a long time and it's usually because we're traveling.  Another reason, and please know that we haven't been since we were in our 20s, is that Pride has struck us as a family event.  True, our experiences were back in the day when we weren't parents yet, but that's the memory and stigma that comes to mind when we think about Pride.  That's changing though!
In recent years, Pride events have greatly shifted to be so very family friendly and all about celebrating progress.  So it's time we jump back on the Pride bandwagon.  PrideFest St Louis is one of the festivals that's become a great place to celebrate gay families and the overall progress made through the years.  PrideFest St Louis incorporates bounce houses, face painting, sponsored areas for kids/families.  Basically, Pride has become a great place to experience local culture AND celebrate our lives as a community.  It's encouraging to see such an awesome festival for the LGBT community in the Midwest.  So awesome!
Tip:  PrideFest in St Louis is the last weekend of June, so know that it'll be toasty and a great time to explore… and to drink a lot of water (remember, that's our goal: to keep everybody hydrated).

Tip 2:  it's always fun and more comfortable to stay in a neighborhood where you have like-families and members of your community.  Every city has a "gayborhood" and St Louis has a few great spots!  MisterBNB is a great way to find accommodations too!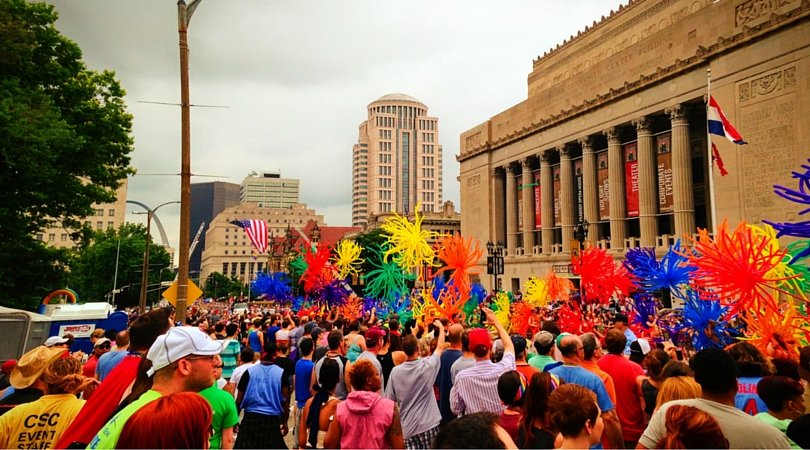 We were asked to share our thoughts on the unexpected things we'd want to do in St Louis and to share their celebration of Gay Pride.  We'd be happy to explore the city with the kids and to experience a different area of the US!  
Are we missing any other awesome sights and neighborhoods in St Louis?  Do you have a favorite hangout or attraction to visit?  Share your thoughts and leave us a note.  Family travel planning needs all the help it can get, especially when it comes to venturing someplace new.
And don't forget:  Explore St Louis has a contest to win a trip to visit with the fam and experience everything.  Take a look-see here if you would like enter.