The Columbia Gorge: driving the northern road
One of our favorite movies of all time is Maverick, starring Jodie Foster and Mel Gibson.  I don't know if it's the humor, the ridiculous story or what, but if nothing else, there's a lot to be said of the scenery.  Deserts, prairies, cliffs, buttes, winding rivers.  It's amazing.  If you've ever been to eastern Washington, well, that's the landscape you'll find, as that's where the film was shot:  all around the Columbia Gorge.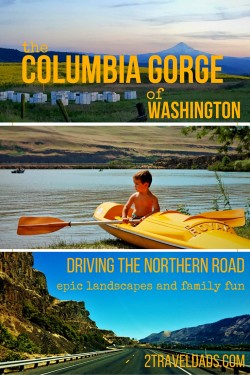 You'd think that there's not a ton you can do with kids in the hot, hot sun like this, but there is.  The Columbia Gorge is so beautiful and has tons to offer.  If you're venturing out beyond the Oregon/Washington border, you'll find many more fascinating geological sites with interpretive centers, but that's a whole other post.
Why are we splitting the Columbia Gorge into a couple of posts?  Each side of the Columbia River is very different and will give you a completely different travel experience.  We don't have a preference either for being a thoroughfare or a tourist destination, but we do have our favorite activities and sites to recommend, so here we go!

Approaching the North Side of the Columbia Gorge
If you're coming from Seattle, you'll need to take the 205 to Hwy WA 14 East.  If you're coming from Portland, ditto.  If you find yourself on the 84 in Oregon, cross a bridge northbound ASAP… unless you'd like to go exploring the waterfalls along the Oregon side of the Columbia Gorge.  The opportunities to cross the Columbia River are few and far between, so pay careful attention to road signs or GPS.
If you're coming from Eastern Washington or Eastern Oregon, aim for The Dalles or Hood River and you'll end up finding Highway 14.  If you see amazing cliffs and buttes, you're heading in the right direction.
What you'll find on the Northern Road of the Columbia Gorge

Trains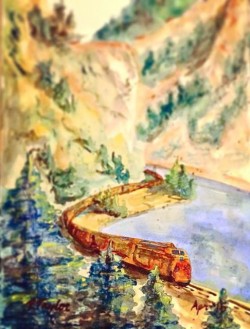 What kid isn't into trains?  I know that there must be a few, but I don't know them.  As you drive from the mouth of the Columbia (Portland, OR or Vancouver, WA) you follow the train tracks the whole way.  On the south side of the river, it's lush and green 90% of the time, so you don't always see the Union Pacific trains stalking you.  On the north side though, you're sure to see BNSF engine after BNSF engine.  This continues nearly 200 miles inland and is so cool.  If you're paying attention, you can count tunnels and waterfalls (on both sides), train tunnels that match road tunnels, and road tunnels that have waterfalls running over them and OMG…too many distractions.
Tip:  the Columbia Gorge Interpretive Center in Stevenson has a pretty awesome locomotive that you can check out, and other cool Gorge stuff too.  But we're talking about seeing trains up close, which is what kids tend to find most fascinating.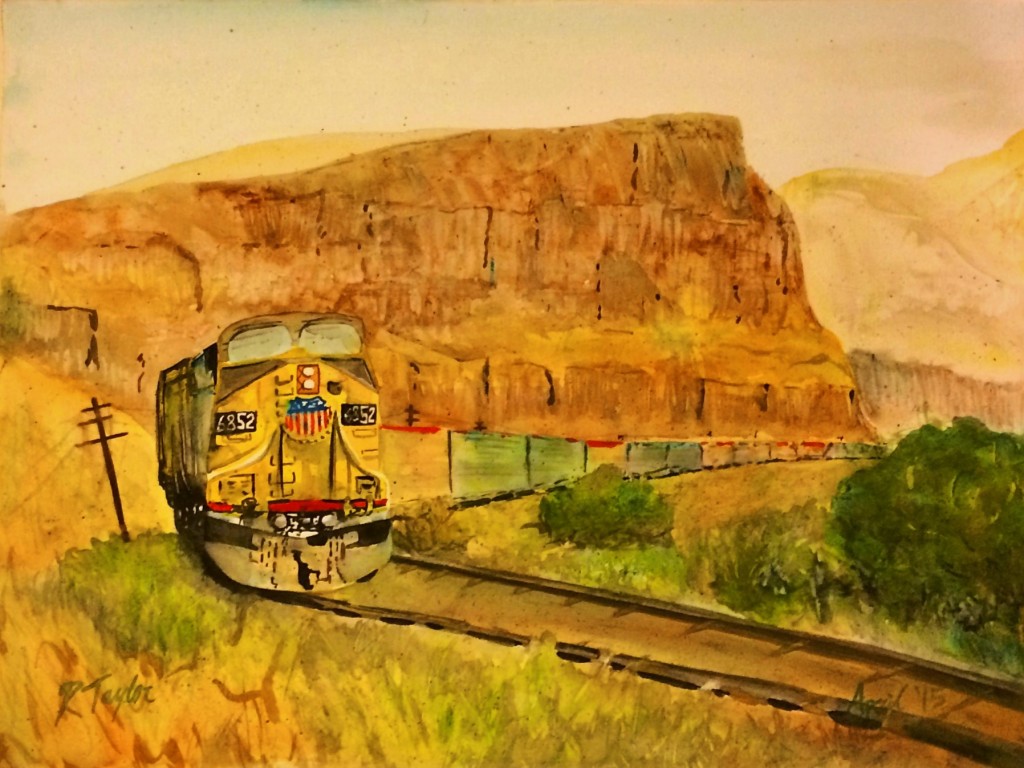 Bridges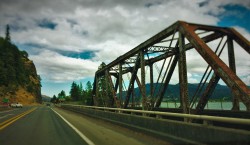 The Columbia River is huge.  It is so wide and amazing.  Being the Columbia Gorge, it is surrounded by cliffs and oxbow lakes and the like.  With communities on both sides of the river, it means that there are quite a few bridges to connect them, but like we said, they are far between.  Let's count them:  1.) Astoria (different post, different day);  2.) Interstate Bridge;  3.)  Jackson 205 Bridge;  4.)  Bridge of the Gods (so cool, $1 toll);  5.)  Hood River Bridge ($1 toll);  6.) The Dalles Bridge… and it just keeps going.  There are also several dams on the river.  You can visit the Bonneville Dam and tour it, and if you keep going, eventually you get to the
Grand Coulee Dam.  Seriously, so many crossings and each with a different view.

Tip:  the Hood River Bridge is neat, but it creeps me out to drive across.  The lanes are narrow and it's very windy.  The Dalles Bridge is wider and I feel more comfortable crossing it.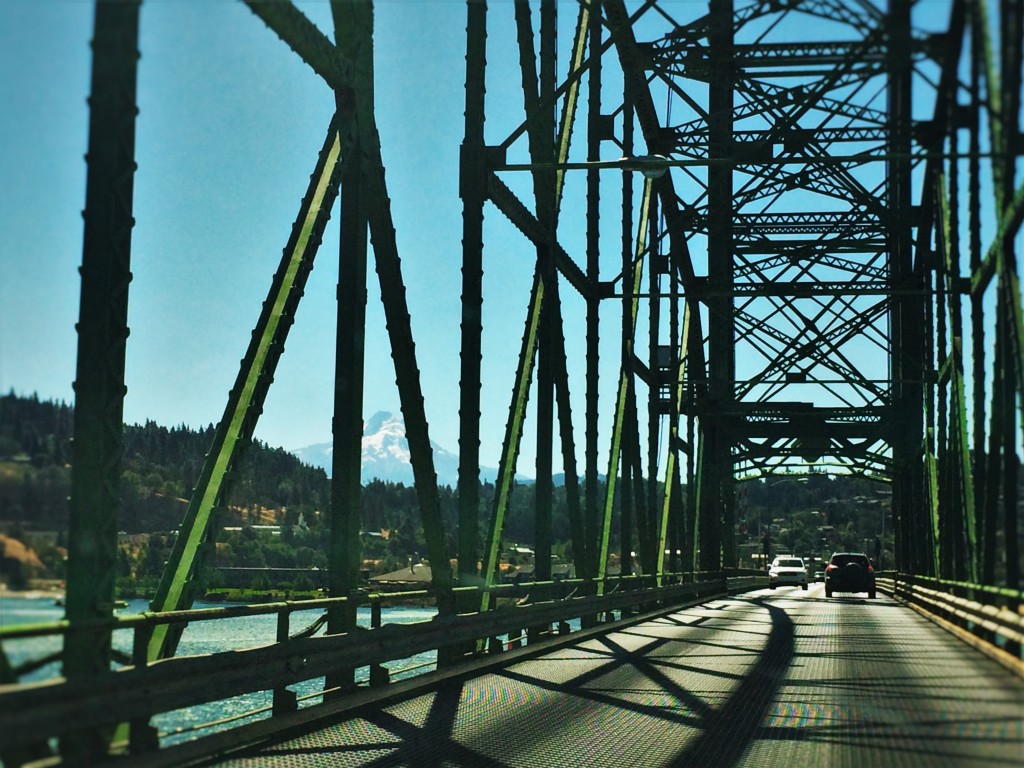 Hiking in the Columbia Gorge
The views you get as you head up from the river are truly breathtaking.  So much so, that even a three year old goes "Wooooeeee."  For the experienced hiker with older kids, hit Beacon Rock State Park.  It's got climbing too, but I can't speak to that.  For the younger families or those not looking to werk-it, at the Little White Salmon River there are trails, as there are at most pull-outs.  You can't go wrong at any stop, I'd say.  If nothing else you can stretch your legs and look for lizards.  And if you venture up into the High Prairie area (north of Hwy 14) you'll find wonderful dirt roads that lead to ridge trails and windmills.  Do not trespass, but do enjoy the amazing views and the WIND you'll experience from the top.
Tip:  water.  Bring it.  Lots.  And sunblock.  And a light jacket.  And snacks.  And band-aids.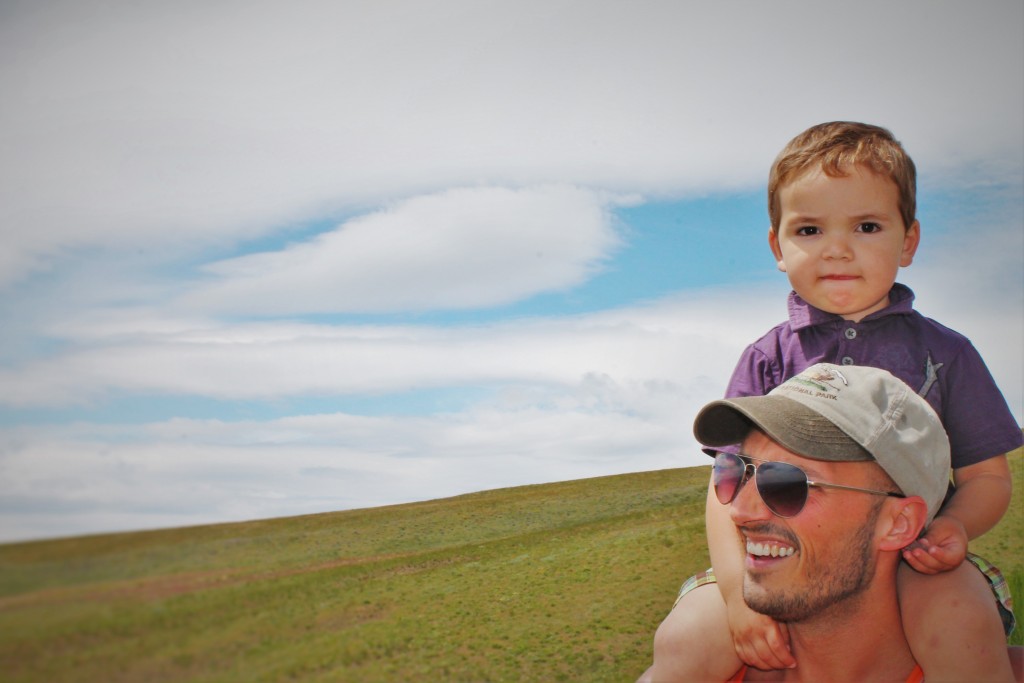 Kayaking and Lounging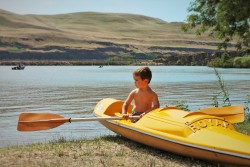 We try to go paddling whenever we can and in all kinds of different environments.  The Columbia Gorge has a few great spots for it.  The Little White Salmon River, Dead Horse Lake and countless smaller lakes coming off the Columbia River provide a wide variety of paddling challenges.  Something else we love is lounging.  If you're not up for kayaking, you can also just lounge in the sun or shade.  Again, we like Dead Horse Lake for this, as there's plenty of picnic spots and a variety of activities to do in the park portion.
Tip:  remember that the Columbia Gorge is a very windy place.  If you're not in great shape, you might find yourself in a battle with the wind as you paddle against it.  Just be cautious of this, as sometimes you're at a loss for a good place to pull your kayak out… and you don't just want to float into a bad spot because your arms pooped out.

Check out our ideas for Kayaking in the Pacific Northwest.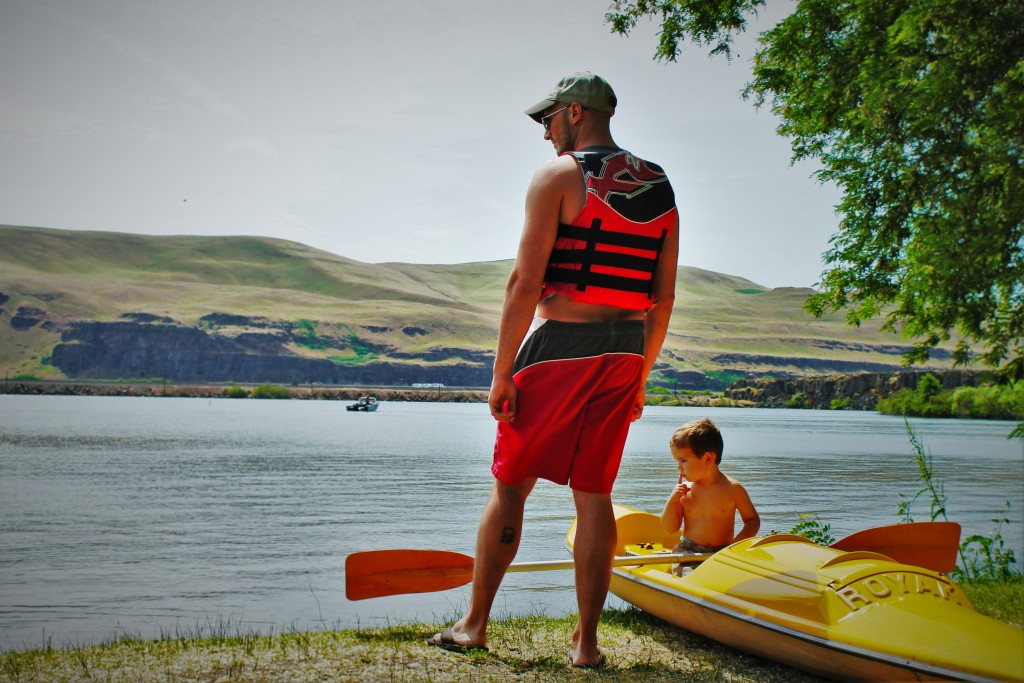 Wine/Beer Tasting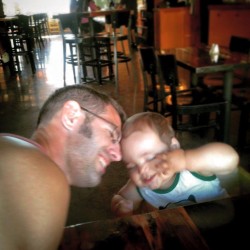 Wine tasting isn't just for a trip to Napa.  Washington has amazing wine regions.  So does Oregon, but that's for a different day or a whole different trip.  In Washington you've got some random wineries and hubs in unexpected places.  The Columbia Gorge is one.  From White Salmon to the Walla Walla highway, there are nine wineries to stop in at.  Syncline Winery is great for kids because they can run around in the grapes, chill out in the shade and just have fun…and adults can have wine.  Oh, and there's beer too.  The Pacific Northwest is awesome for beer.  In this part of the Gorge, Everybody's Brewing in White Salmon is really great and has a kid friendly restaurant attached.  Good times for all.
Tip:  plan your stops for wine tasting, as many of the wineries AREN'T directly on Highway 14, but on side roads or the old highway that runs parallel.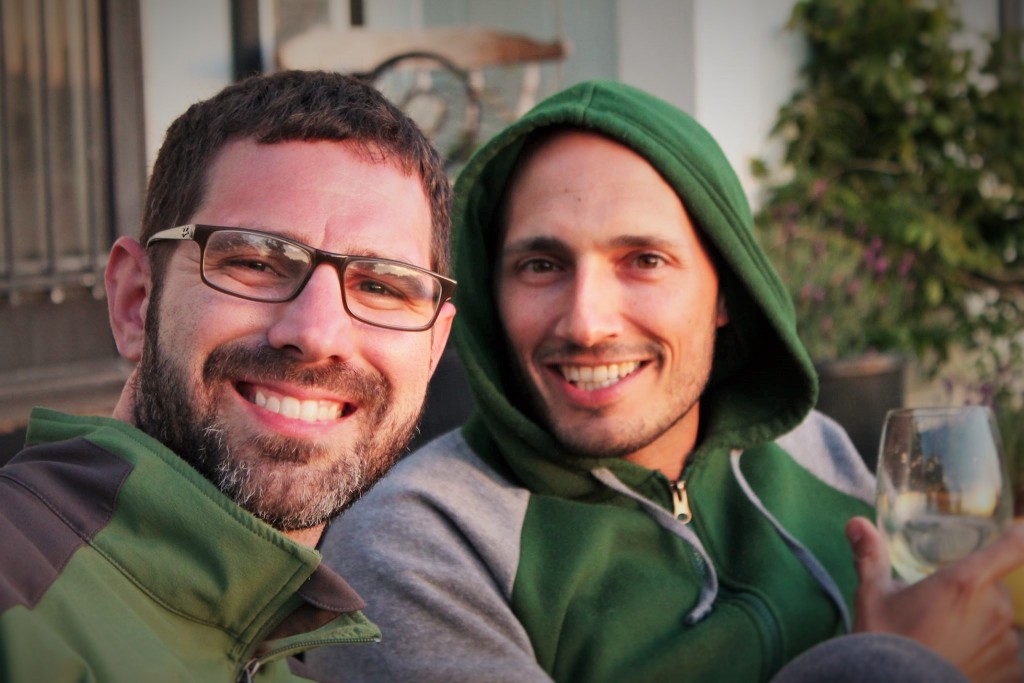 If you're really up for exploring, there are plenty of camping options.  You could also book a room at the Lyle Hotel, which was built in 1905 as a railroad hotel.  There are also oodles of B&Bs waiting to welcome you (see post titled Gay Family Travels for an anecdote).  Our most recent visit saw a stay and a spa day at the Skamania Lodge in Stevenson.  Ahh, a spa day is always a good idea.
I'm sure that beyond what we're familiar with, there is much more to do, but this is a pretty good list of what you can easily hit on a day's drive.  If you have a favorite place to visit on the Washington State side of the Columbia River Gorge, leave a note about it in the comments.  We go back frequently, so we're always looking for fun things to do.